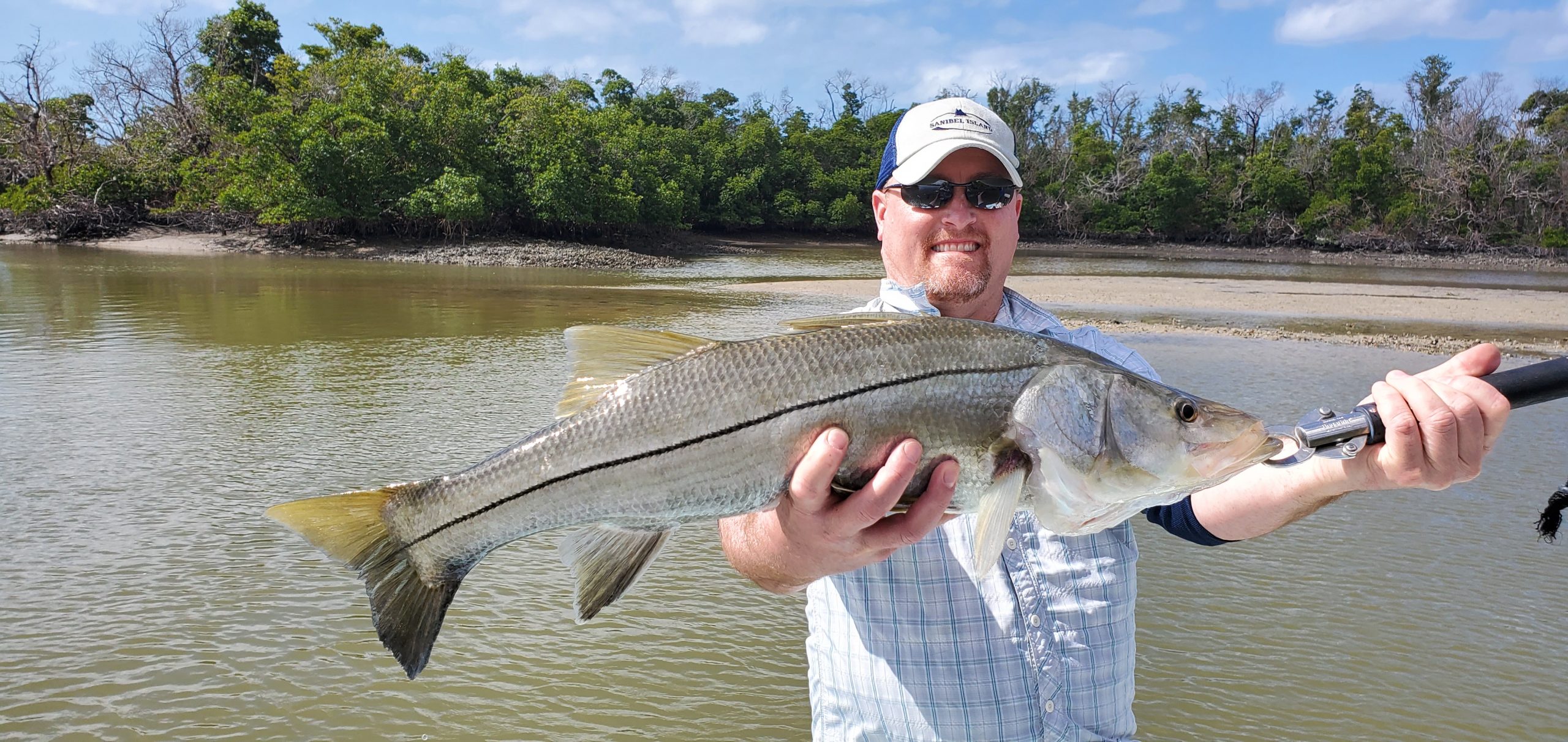 February 11, 2020 10:40 pm
Cory and his son Brandon came down from Colorado and haven't caught a snook before. Wanted a big one. On a flyrod. So we went waaaaay back up in the east side of Pumpkin Bay in the 10,000 islands, squeezed the Maverick into some holes behind oyster bars and mangroves…and pitched live bait. Not messing with flyrod today. He was happy.
Getting way back into the ultra shallows in the far reaches of the 10,000 Islands is a neat adventure. It takes patience sometimes, as we have to idle and nudge the boat through some incredibly shallow water. But as you can see it has some sweet rewards! Call me and let's go!
Captain Tim 239-821-9375