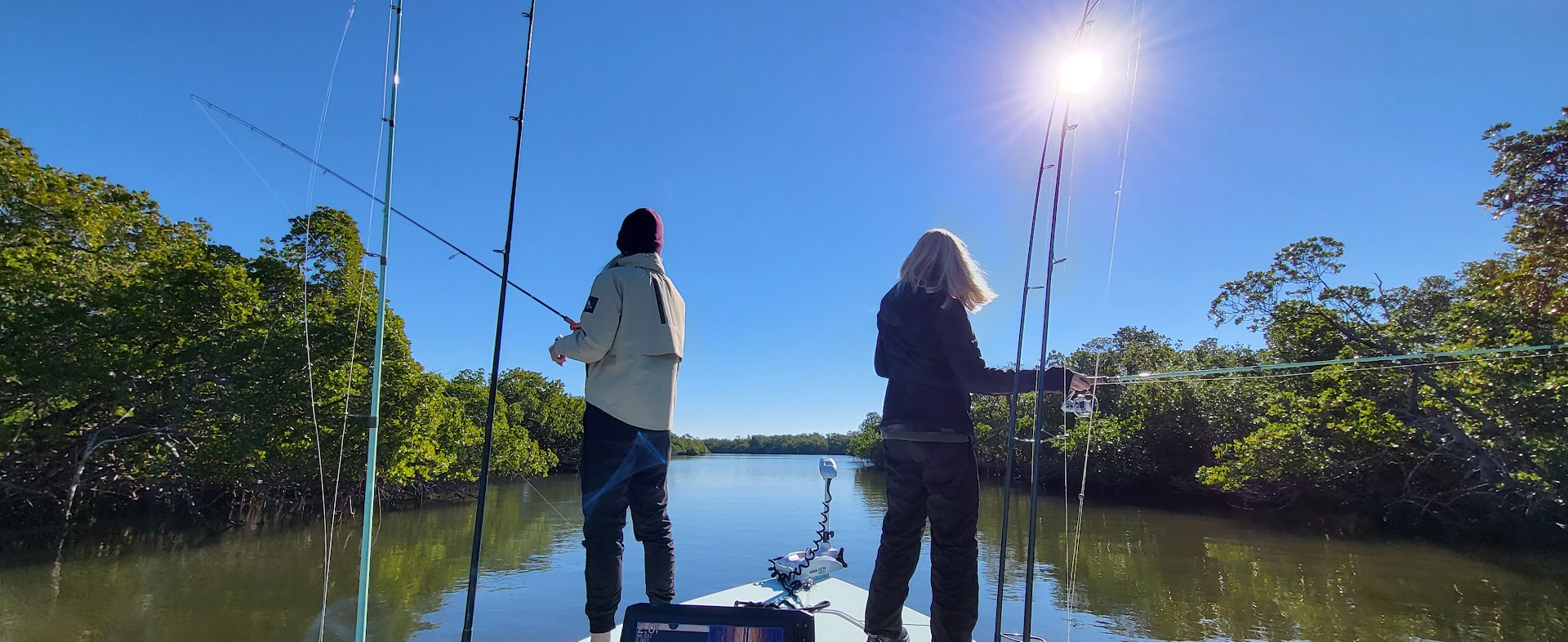 On a bright shiny coolldd morning, I got to enjoy a trip that, as a father or 3 girls, I can only hope my daughter's are out doing when they're all grow'd up and living their lives. These two college buddies from Northwestern, for over 30 years, let me guide them along the backwaters of Naples, watch them put on a fishing show, share laughs, and enjoy sitting in the middle of a new page of fun as they spent the day fishing together.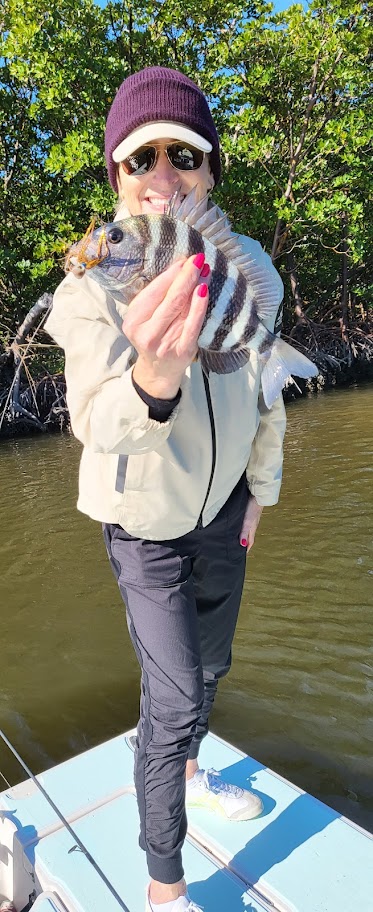 The cold weather meant slowing down the fishing, and I opted to tie on some of @indian_pass_outfitters jigs, and tip em with shrimp. The fish weren't big, but they were waiting in most of the deep holes way back in the back stretches of Rookery Bay's myriad of creeks and mangrove lined waterways.
Laura, who happens to also be to be a stud fly-fisher, was also quick to adapt to the spinning gear, and had a cat like hookset that made it hard on the serial bait pickers that are abound this time of year. Sheepshead, snapper, jack crevalle, ladyfish and trout all fell victim to Laura and Karla, and they managed to turn a cold wintertime day into a pretty productive ultralight fishing trip! Old friends fishing together is not just for the guys to enjoy, and neither is catching fish! Can't wait to see these two again.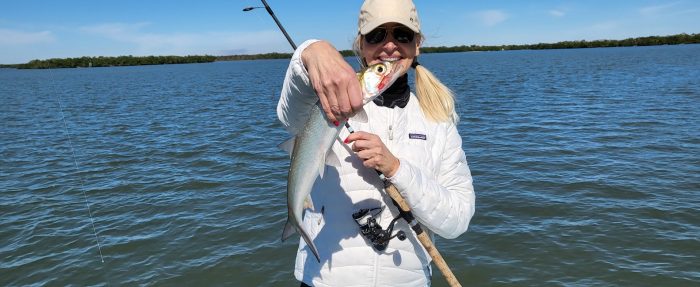 #girlswhofish#naplesfishingguide#ladiesfishtoo#marcoislandfishing#naplesflorida#hirealocalfishingguide#inshorefishing#backcountryfishing#wintertimefishinginflorida#sheepshead#spottedseatrout#jigfishing#friendswhofishtogetherstaytogether#naplesinshorefishing#southerngentlemenfishing
Tags:
marcoguide
,
marcoinshorefishing
,
naplescaptain
,
naplescharterfishing
,
naplesfishing
,
naplesfishingguide
,
naplesinshorefishing