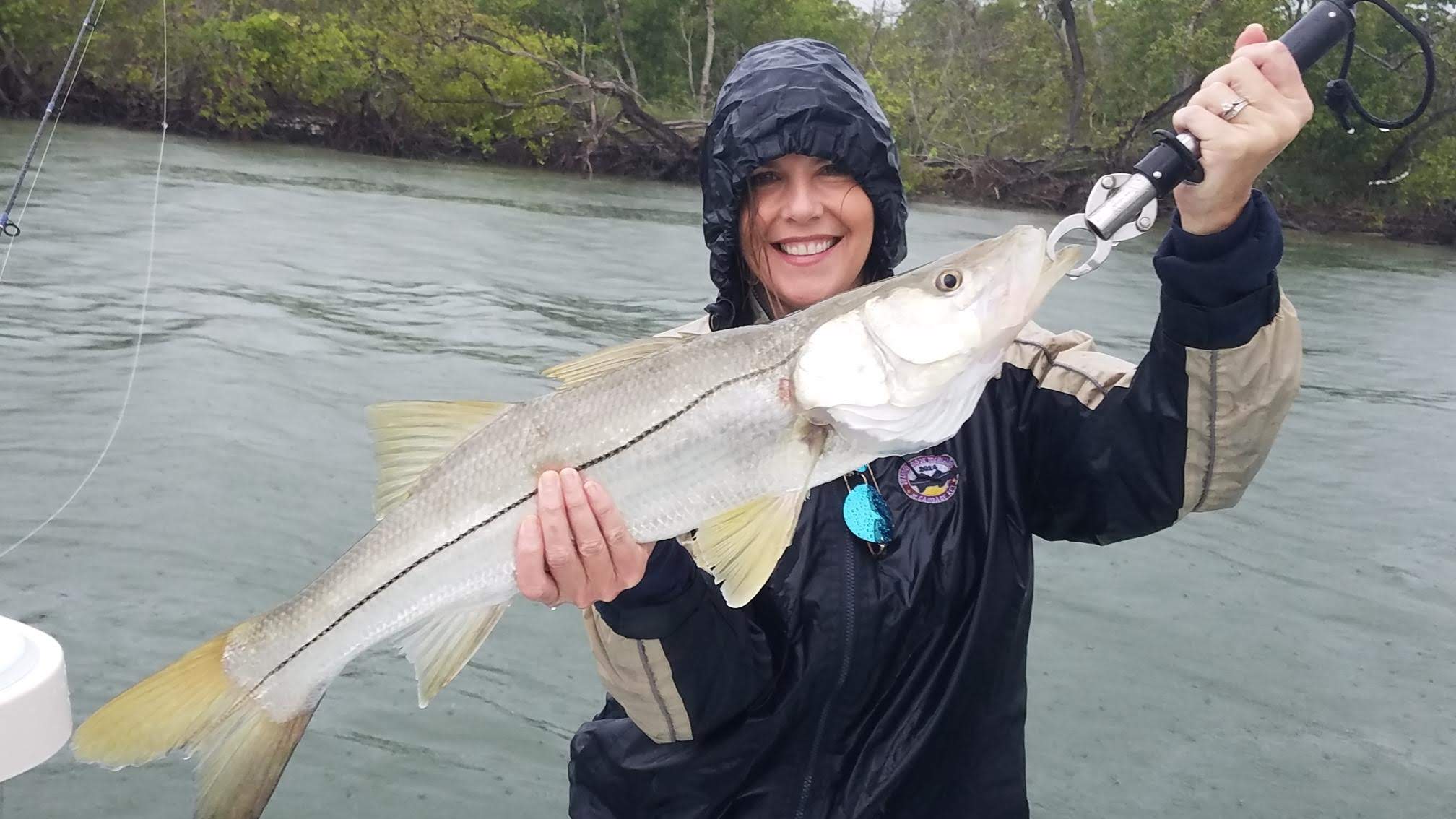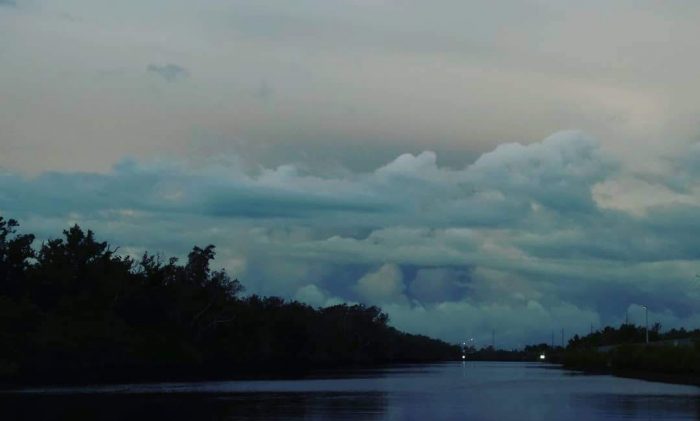 I get so excited every year when the summer rains start in June! The sudden flush of fresh water into the bays and subsequently the passes, can trigger sudden phenomena I call the Snook Tsunamis! Something about all this new freshwater trigger the big female spawners into the passes and nearby cuts where they are literally surrounded and covered in male suiters as they prepare to release their eggs into the salty fresh mix of hard flowing currents. These fish are eating between spawns, and it is surreal to watch the cloud of smaller males circling and harassing your big hooked female as she fights, often knocking the hook out of her mouth as they try to eat the flailing bait, or cutting the line with their own gill plates as they crowd her for some love. These are times you can get a REALLY big fish, so I highly recommend dusting off that rain gear and getting out on the water! And of course use common sense, do not sit out there in the lightning, and be aware of wind, waves and any other dangerous storm components that can quickly turn your fun into a trouble!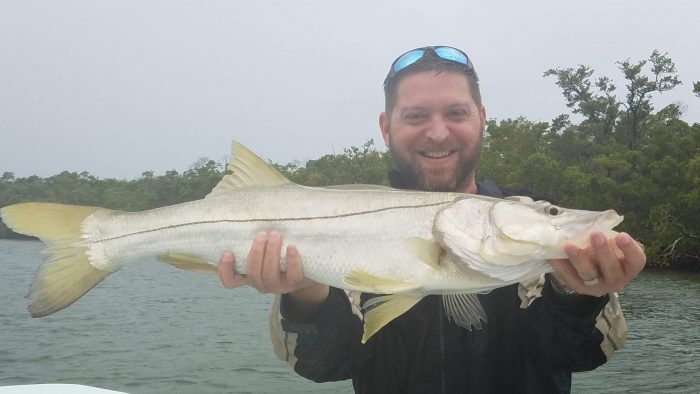 Yesterday morning, as the storms started to roll in, Tracy and Kevin were not going to miss their chance at a big snook! And lordie, were they rewarded! Unfortunately the rains were coming down pretty hard and it made getting some good photos difficult, but we managed a few pics during the breaks in action and weather!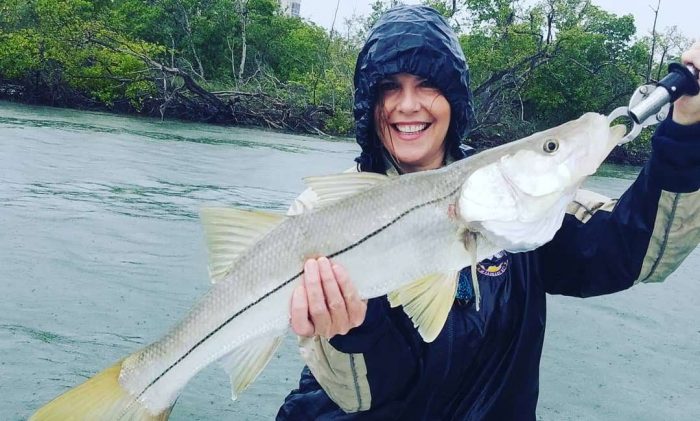 Here are some shots from a past snook tsunamis…its hard to get the canera out in the rain for all the fish, but you get the idea…they don't happen every year, but when they do, you will never forget them!