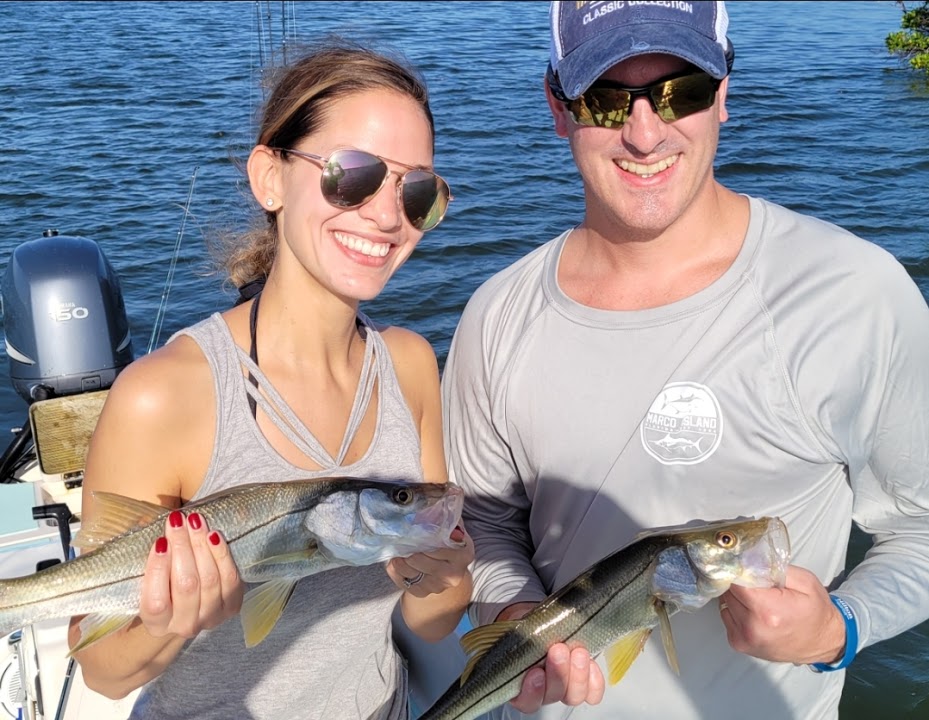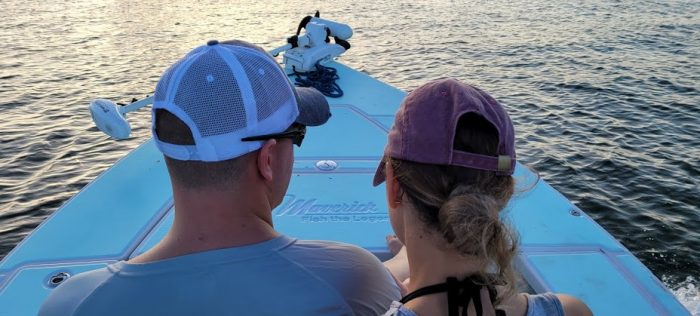 Couples trips are always fun, and it is a great way to spend a vacation day.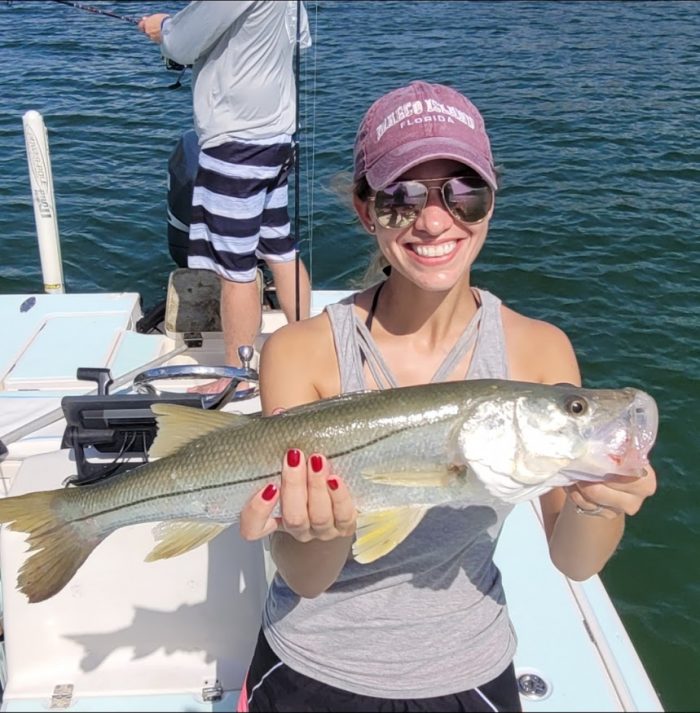 At every stop, Kevin and Stephanie from Maine brutalized the Snook Jack Crevalle and redfish today. They caught over 30 snook, and over 40 fish.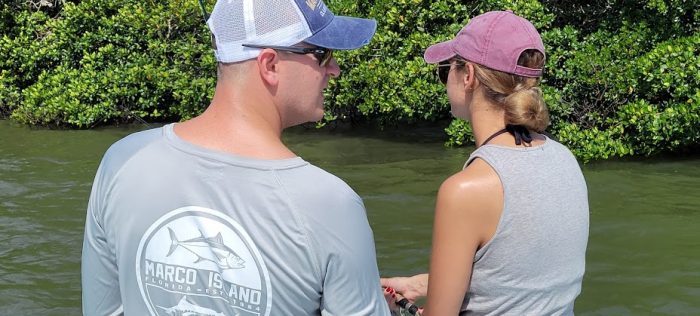 Kevin stepped up and sight casted to an 'almost keeper' snook. The big fish ate the bait, and took off into trouble, and he wrangled it like a pro out of the snags on the ultra light tackle we were using.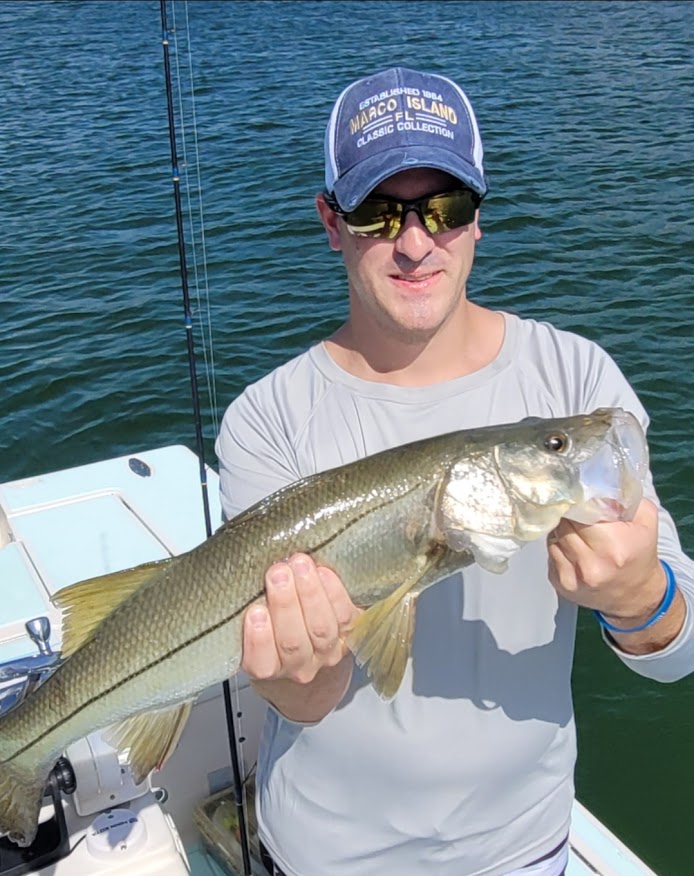 Stephanie had the magic touch when it came to the Snook and reds. She caught her biggest fish on her own casts, and caught 2/3rds of the fish.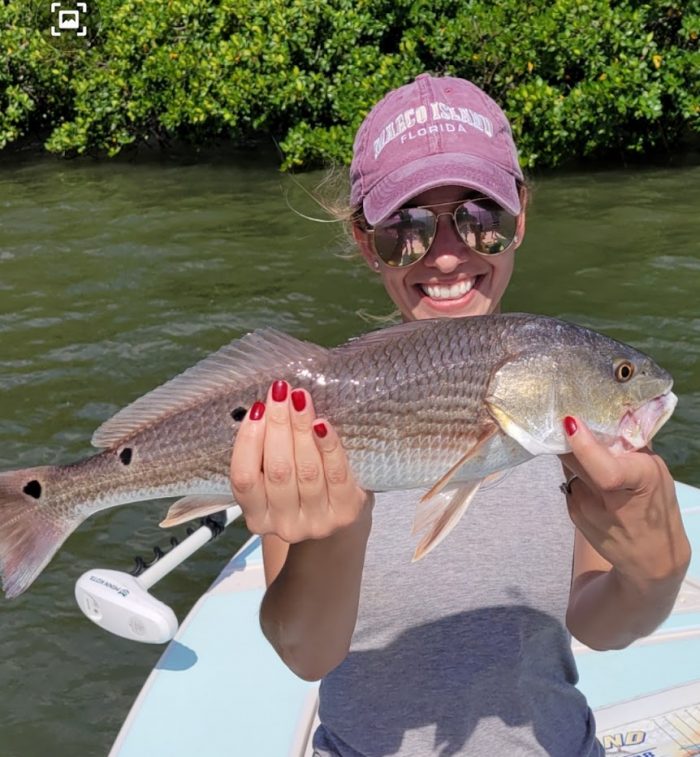 These two will head back to the cold weather up north with big smiles, sore arms and Snook thumbs!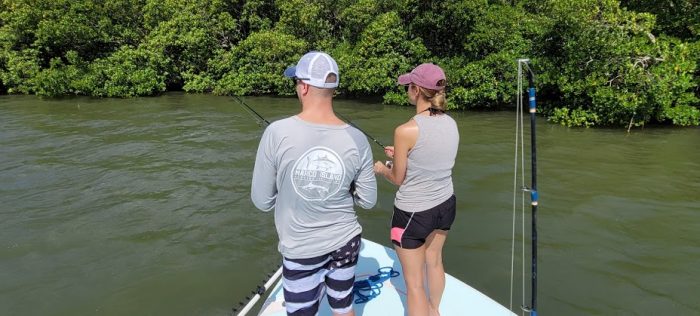 Call and let's book a trip to get you and yours out on the water for a sweet day of laughs, fish, and sun!
Tight Lines,
Captain Tim
#marcoisland#marcoguide#marcoinshorefishing#marcocharterfishing#snook#snookfishing#redfish#redfishing#redfishingtrip#naplesfishing#naplesflorida#naplesinshorefishing#naplescharterfishing#naplesfishingguide#naplesfishingcharters#marcofishingcharter#marcohilton#marcoislandhilton#southerngentlemenfishing#girlswhofish#couplesfishing
Tags:
marcocharterfishing
,
marcofishingguide
,
marcoguide
,
marcoislandfishing
,
naplescaptain
,
naplescharterfishing
,
naplesfishing
,
naplesfishingguide
,
naplesflorida
,
redfish
,
redfishing
,
snook
,
snookfishing