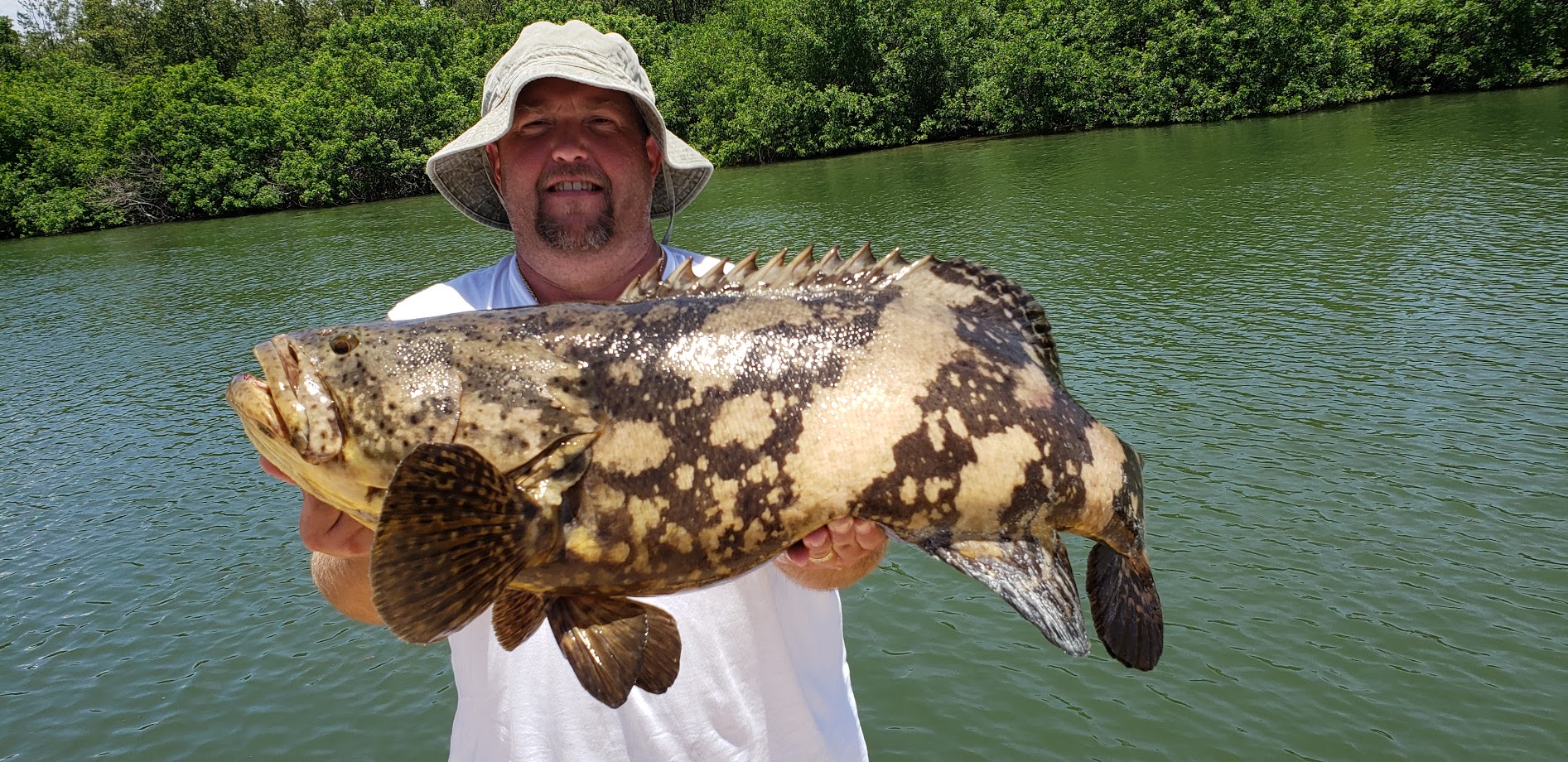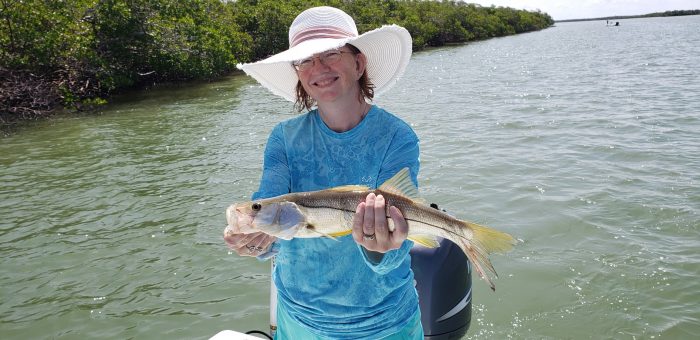 Had an absolute blast fishing with these two characters yesterday! Jamie and Sharon from Tennessee started out on a half day trip but decided to upgrade to a nice long 3/4 day, and off we went! We circled Marco island from the north and down the gulf and came around and circled up through goodland from the south, and hammered the fish everywhere we went…on cut threads. Had a nice overall snook snook get dropped back in the water trying to take a pic, but still got another. Along with several other snook, reds, pile of snapper and sheepshead they shipped home, and a coupla big ol phat jewfish to wrap up the day. Sharon outfished her husband 4 to 1, and her secret was -the mighty banana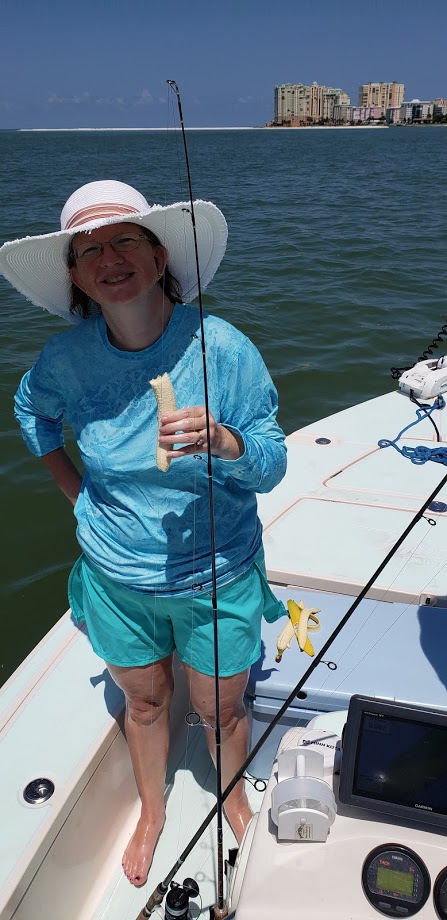 …of course it did cost her a photo of a big snook when she dropped it and it fell back in!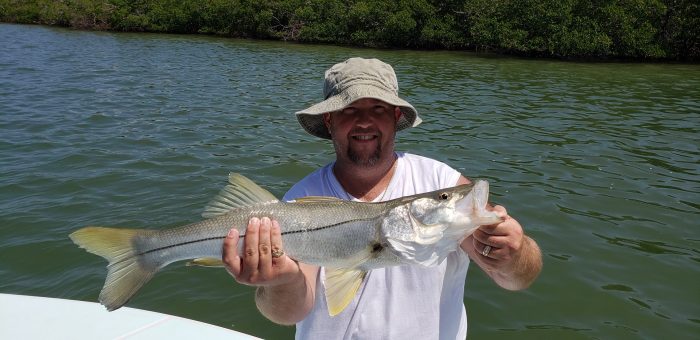 Not sure I'm gonna turn on my live well anymore, as freshly cut chunks of threadfin herring in the mangroves are catching every kind of fish we have down here right now.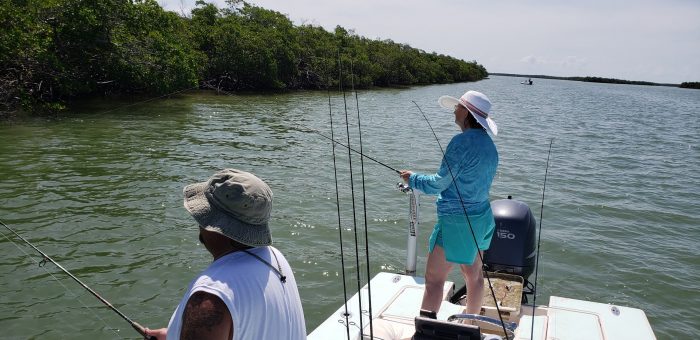 #marcoislandflorida #marcoisland #marco guide #marcocharterfishing #marcoinshorefishing #marcoislandbackcountryfishing #jewfish#goliathgrouper #redfish #snook #snookfishing#bananainboat#cutbaitherring #southerngentlemenfishing
Tags:
#couplesfishing
,
#Golaithgrouper
,
#marcofishing
,
#marcoislandfishing
,
#marcoislandflorida
,
#naplesguide
,
#snookfishing
,
marcoguide
,
redfish