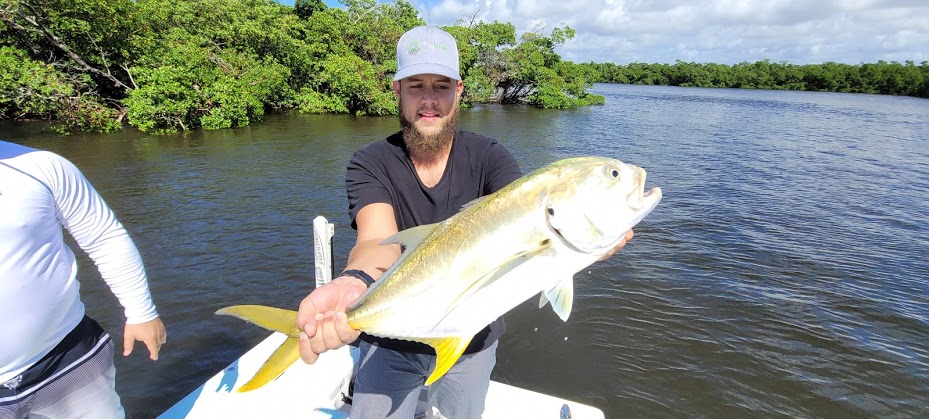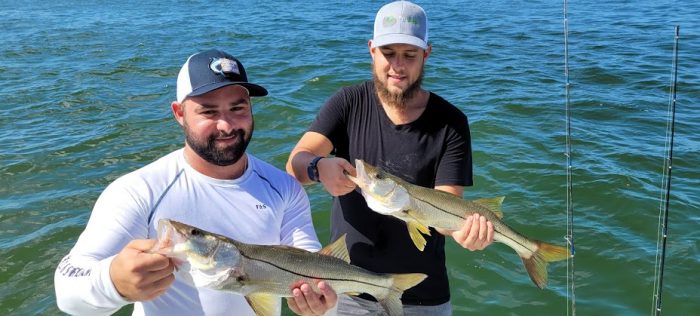 Another sweet day on the water with my long time customer John, that heads over from Miami when he's ready to bend some rods and chase his goal of getting a keeper snook – during Snook Season. He brought his buddy Zee this trip, and we fished Rookery Bay with big threads and chunks and caught over 25 nice snook, several big jacks, and a coupla nice mangrove snapper.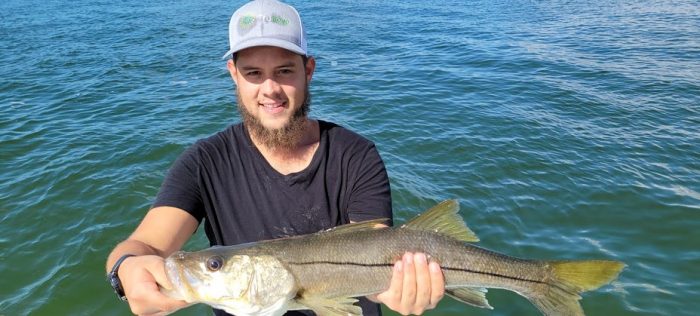 John finally got his first keeper snook for the fryer, at 28-1/2 inches. Caught a sweet sunset ride to the ramp. They headed back over to Miami and a snook and snapper dinner for these two guys.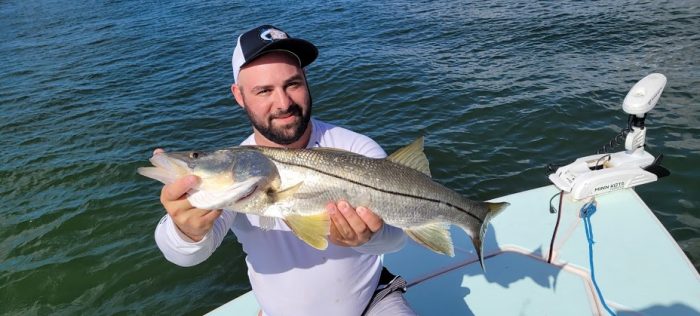 The fishing it outstanding right now, and the snook are in season another month. Don't hesitate to make the easy drive from the east coast, or anywhere if you want to bend some rods, have fun and catch some fish!
#snook#snookfishing#jackcrevalle#naplesflorida#naplesfishing#naplesguide#naplesinshorefishing#naplescaptain#naplesfishingcharters#naplesfishingguide#livebait#marcoguide#marcoisland#marcoinshorefishing#marcocharterfishing#backwaterfishing#maverickboats#southerngentlemenfishing
Tags:
jackcrevalle
,
marcocharterfishing
,
marcofishing
,
marcoguide
,
marcoinshorefishing
,
marcoisland
,
naplesbackwaterfishing
,
naplescharterfishing
,
naplesfishing
,
naplesflorida
,
naplesguide
,
naplesinshorefishing
,
snook
,
snookfishing