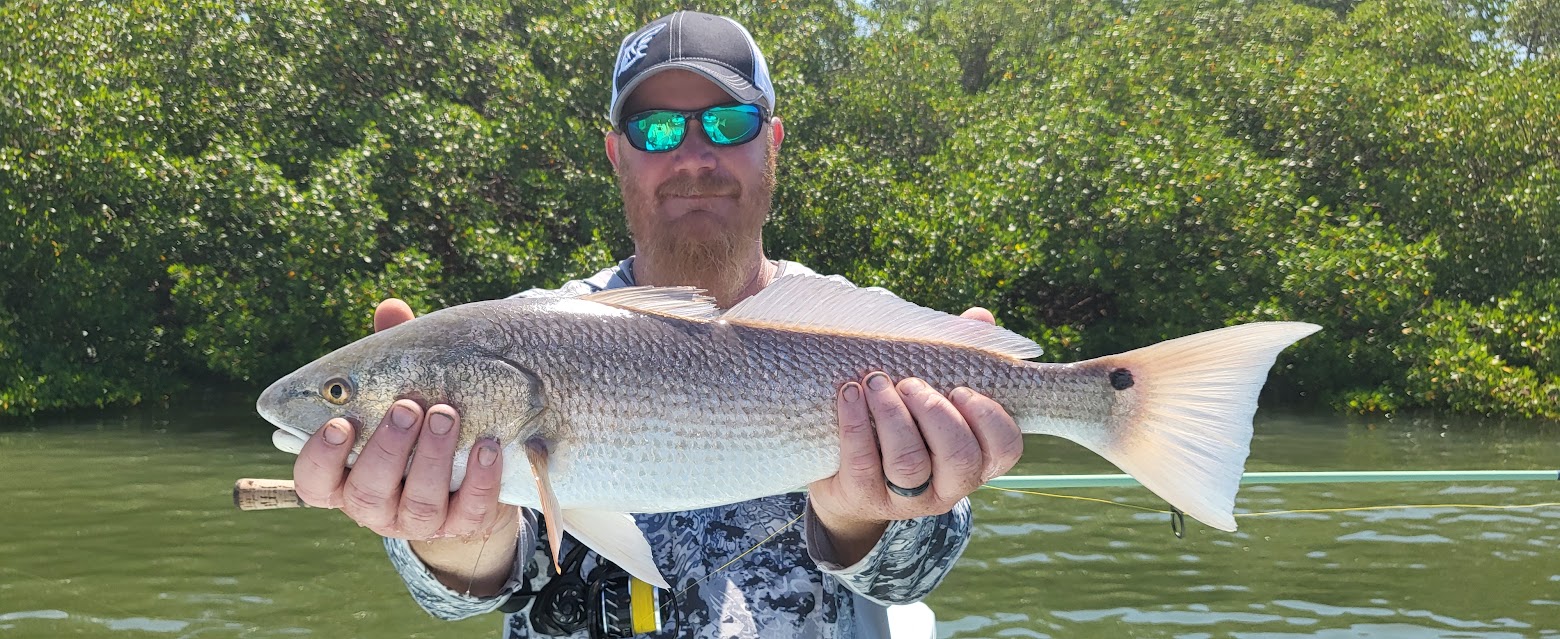 Rick, and usually his wife Keri, from the Motor City, fish with me several times a year.  We always have fun, and always manage to catch something or see something worth remembering.  Several years ago we watched a train line of big sharks meandering down a shoreline down near Everglades City, fins up, cruising like movie stars with the tide, several hundred yards apart, but we couldn't manage to get one in the boat.  Seeing a big shark parade like that, is a cool thing, anytime, anywhere.  Earlier this year, we took their son Nick, and he crashed right through the door of the 40" Snook Club, on a cold blustery day, down deep in the 10,000 Islands. 
But we've never landed a redfish together.
Well, Rick brought his buddy Kevin with him, this go-round, and we were hell bent to change the narrative.
But at the first stop, where the redfish have been loaded, no reds. Got a coupla pecker snook but just couldn't seem to find a redfish. As we prepared to pull up and head to the next spot, Kevin got thumped and the drag ripped off. The battle was different, but this fish was strong. After a sporty fight and lots of guessing, Kevin caught himself, not a redfish, but a nice sized, strong jawed toothy, bluefish. We occasionally get them down here, but certainly not a common character in the SW Florida back country show.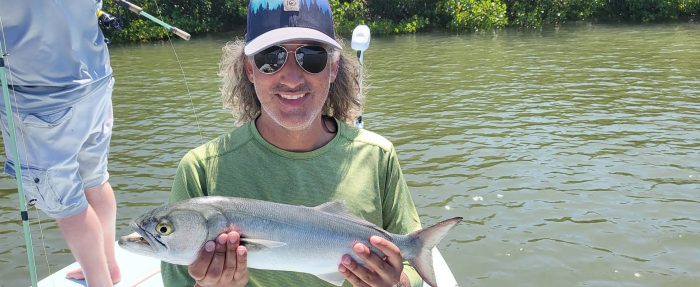 The pressure was creeping. After several stops here and there, I remembered a spot we used to get reds at all the time, 25 years ago, down towards the south end of Keewaydin, in a mushy bottom little side bay, we used to wade, back before I realized what all lives in these waters. Haven't fished it much in 15 years, but the tides were perfect, and we squeezed the Maverick right on in.
And true to form, the old spot missed me, wanted me in the water, and sure enough, created the rare event, The Captain-Client hurriedly exiting the boat together. In chest deep water, mushy ass bottom, and nervously wade/swimming up into the mangroves for a big redfish that, bit, ripped off some drag, got lucky, and overpowered the light tackle we were using as it stormed up into the high tide flooded jungle. This Florida boy isn't too keen on lowering his status on the food chain and getting in the water, and Detroit Rick, certainly wasn't inclined, but he is a fish eating machine, and wanted that red, so here we were, both on our bellies crawling (because there's nothing creepier than toes touching a mucky creepy bottom) through the roots to grab this brute. Well, today, when we got to the hook, the redfish won the battle and twisted free. It didn't get eaten, and luckily neither did we.
Back in the boat we hurriedly dried off, regained our composure, and headed on down the shoreline. Was the Rick Redfish Curse gonna prevail again? Not this time!
After a perfect long cast, Rick got another thump on his pilchard, and finally, that big copper boil revealed another fat slot redfish ripping drag and fighting its way to the boat with no interest in the mangroves. The battle seemed like a gimme, but as usual, the fish was powerful, woke up and ripped off drag, circled the boat, decided to just fist fight Rick toe to toe, before switching gears and heading for the propellors. Rick, however, wasn't losing this battle, and played the fish like a pro through all the boat side obstacles and I finally wrangled the fish into the boat with my broken net and hands.
 Finally!  4 years of fishing together, Rick had a redfish and that joker wasn't getting a release.  And Kevin had a blue fish!  Redfish Blue Fish One Fish Two Fish!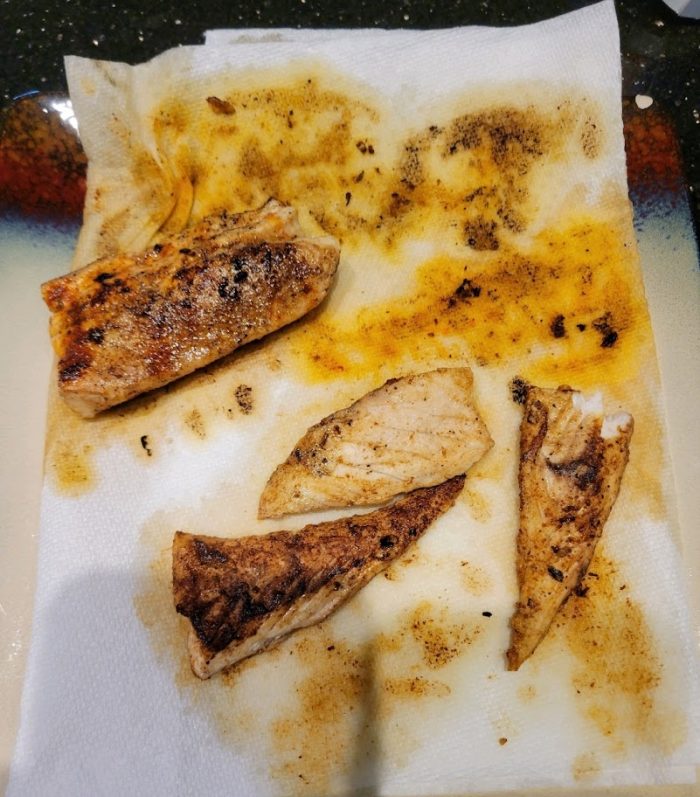 Rick likes to remind me how much he likes to catch, and eat fish, so I'll share a few of those fishy reminders as well. Rest assured, he got a couple of loaded lobster table pics as well, since we all know I don't eat fish, but I'll eat a lobster, and I love to brag too.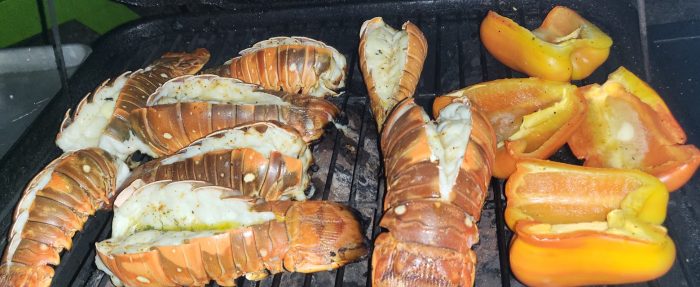 Hope you enjoy the rest of the summer Rick, and I can't wait to get you and Keri, Kevin or Nick back out for some laughs and some fun!
Tags:
marco island charter fishing
,
marco island fishing guide
,
marcoguide
,
marcoinshorefishing
,
marcoislandfishing
,
naples backwater fishing
,
naples fl deep sea fishing
,
naples florida fishing charters
,
naples inshore fishing
,
naplescaptain
,
naplescharterfishing
,
naplesfishing
,
naplesfishingguide
,
naplesinshorefishing
,
redfish
,
redfishing
,
things to do in marco island
,
things to do in naples