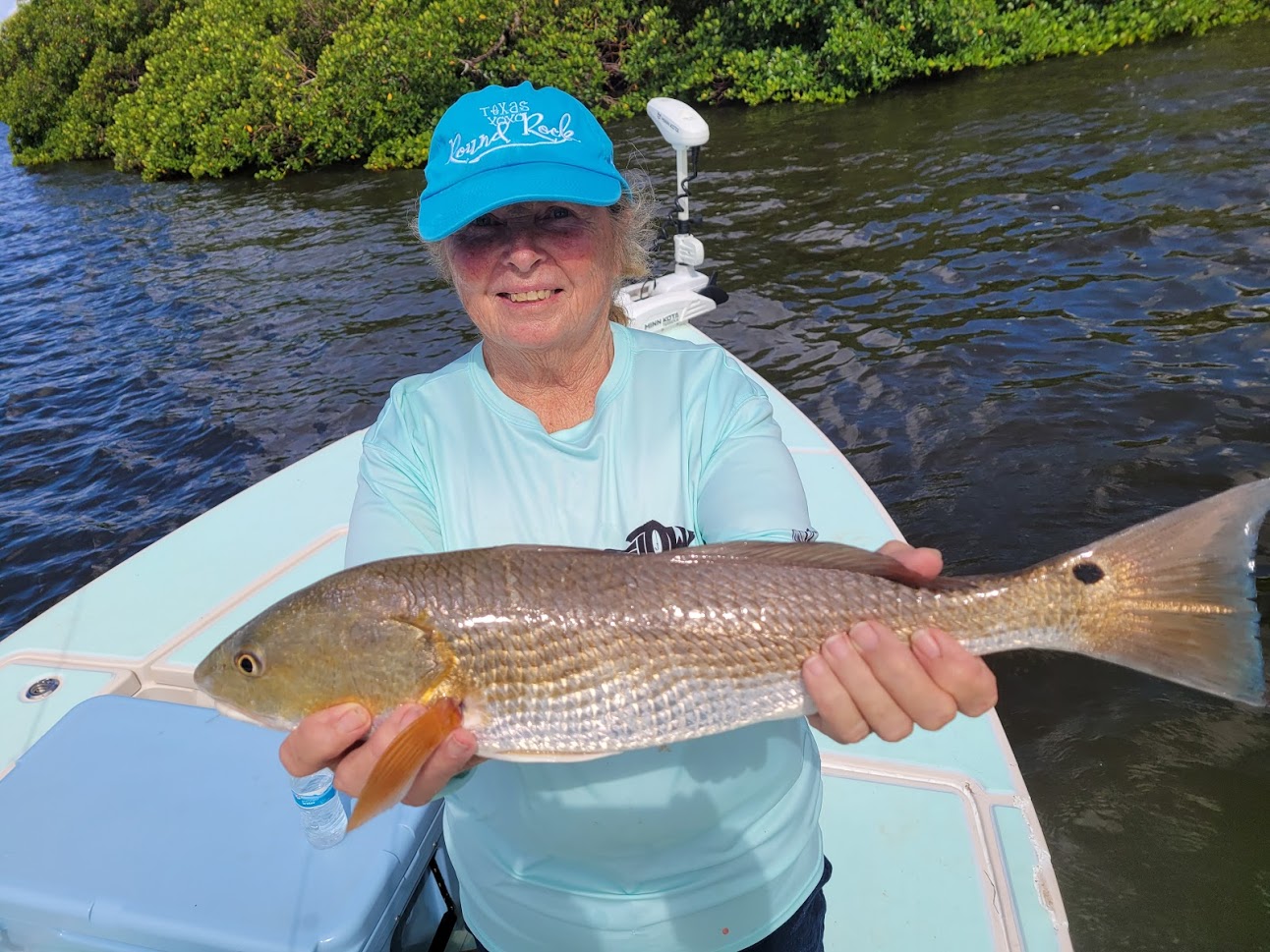 Had a flat out wonderful day fishing and chatting with one of Naples coolest fisher-gals, Becky B.  this morning. Not only can she fish, she is a wealth of knowledge on all things orchids, local wildlife, and life in Naples since 1963. She also hadn't caught a redfish in over 5 years, so that streak was gonna end today!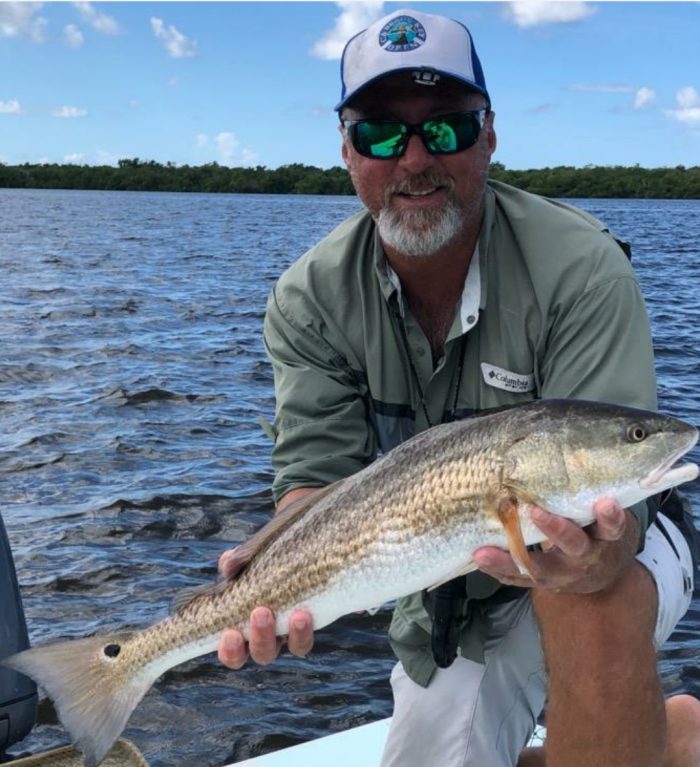 We hammered the reds and small snook (double digits on each), lost a keeper snook at the boat, caught a nice line-ripper jack crevalle, and we both caught double digit keeper mangrove snapper on pilchards, which are plentiful everywhere right now.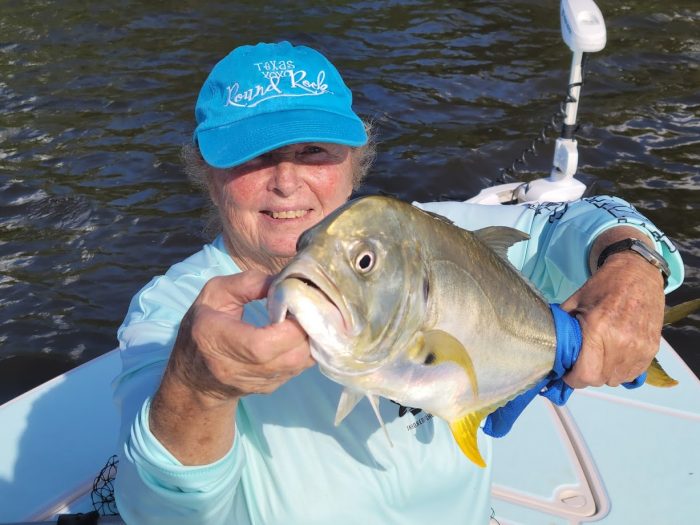 Becky is a great sportsman, so we let 'em all go. She wasn't taking pics with snapper and small snook, and wouldn't pose with all the reds she caught. So instead you get pics of the handsome captain , who will pose with every fish, and a few of the many reds I warned her I would catch, if she made me fish along with her. When the bite slowed, we rolled out and ate a nice early lunch at the Snook Inn, shared orchid stories and pics, and headed to the ramp with visions of the perfect prelude to afternoon naps and plans to fish again. Thanks for a great morning and a great lunch Miss Becky!
#ladieswhofish#girlswhofish#marcofishing#marcoisland#marcocharterfishing#redfish#jackcrevalle#livebait#inshorefishing#inshorefishingcharters#naplesfishing#naplesinshorefishing#naples
Tags:
marcoisland
,
marcoislandcharterfishing
,
marcoislandfishing
,
naples
,
naplesfishing
,
naplesfishingguide
,
redfish
,
redfishing
,
snook
,
snookfishing