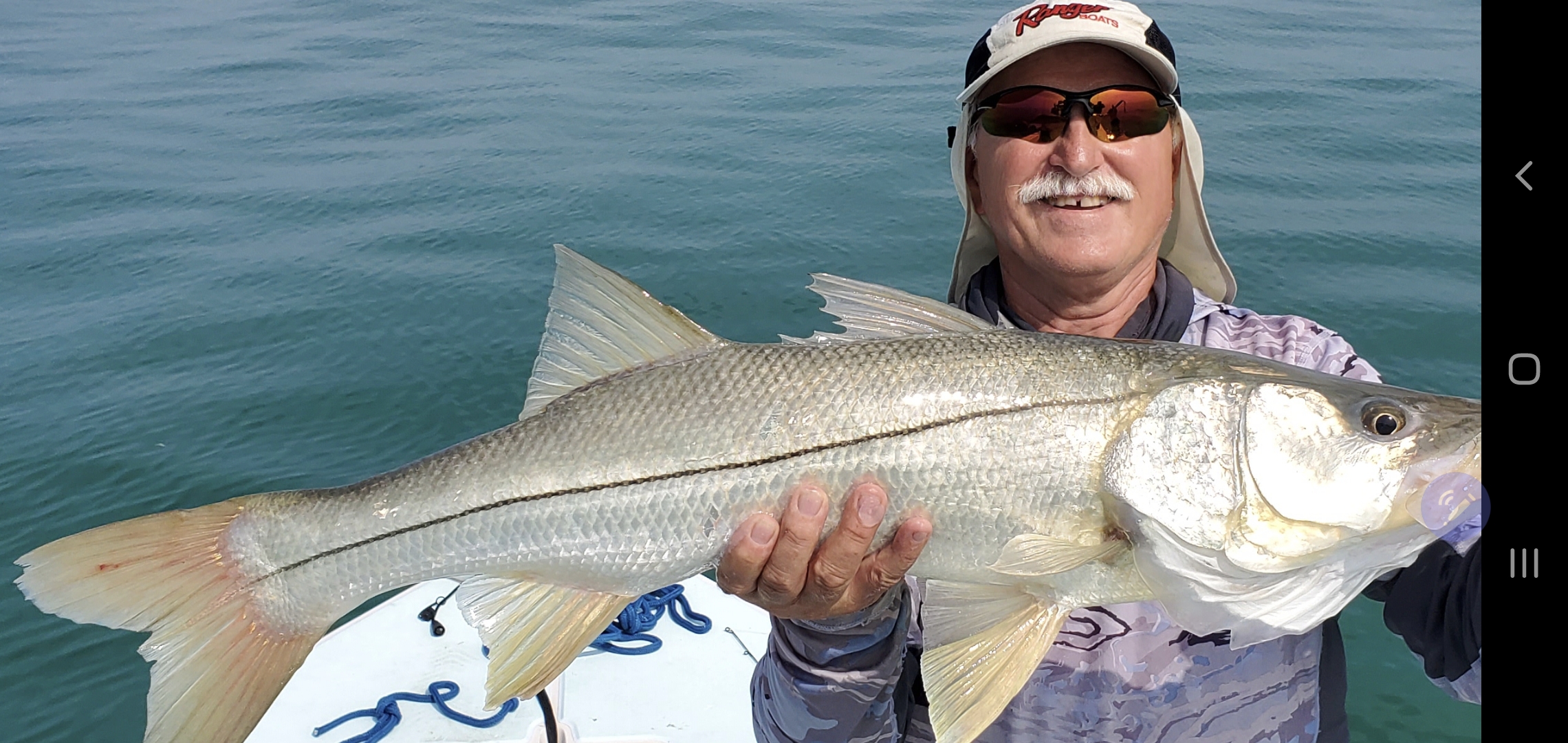 As we head into the late winter and early spring, whenever the weather, and timing of a charter provides the window, fishing those shallow wrecks south of Everglades City is providing all kind of big fish fun and excitement.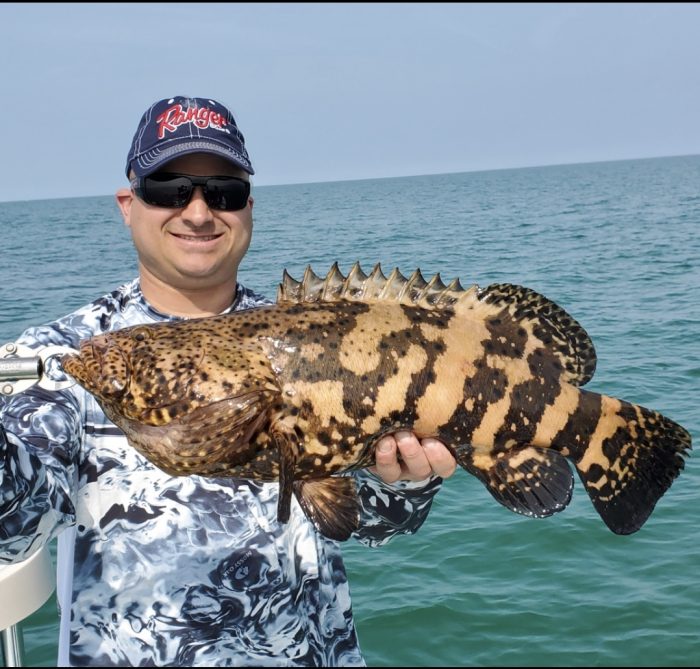 It all starts with at least a 3/4 day trip, and calm seas. We leave out of Goodland and stop at an offshore marker to catch bait – big bait! We then head on down into the shallow waters of the offshore Everglades to test our skills on the variety of big fish that haunt these wrecks. On the catch list are grouper, jewfish, big snook, redfish, cobia, and even permit. We also hunt for giant tripletail along the way.
Sometimes the bite starts out hot, sometimes we have to wait for the tides and current to get the fish feeding. One thing is for sure, there are going to be bites. Big bites. Unstoppable forces. We win some of these battles, lose many more. When we do win, it usually means a happy fisherman is going to hoist up a trophy fish for the glory shot picture.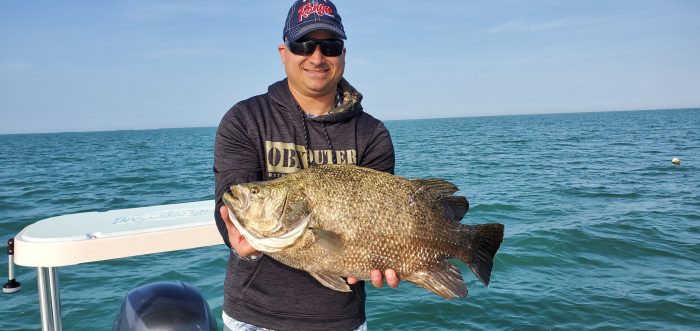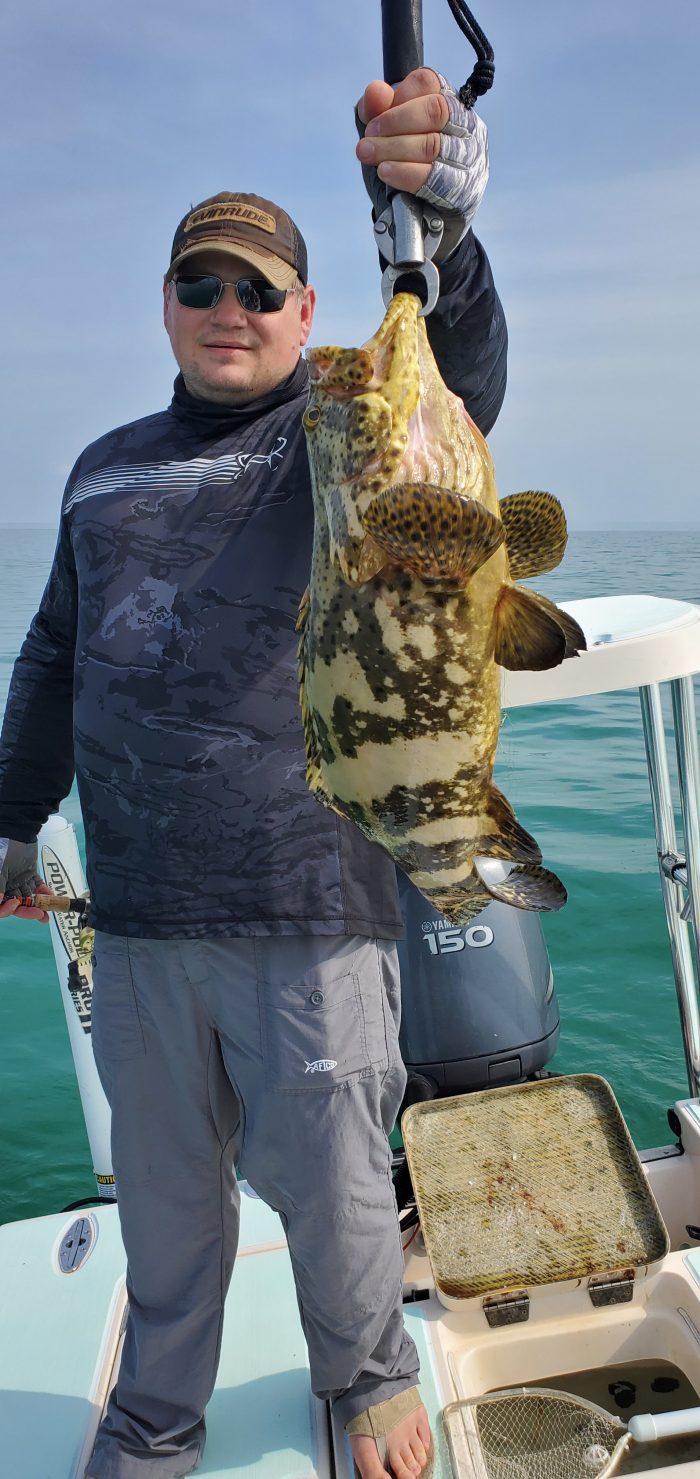 Let's go spend a day down south and feel the power of giant fish, get some laughs, have some fun, and come on back tired and happy with some stories of the big monster that got away, and some glory shots of the trophy that didn't!
Captain Tim 239-821-9375
Tags:
#10000islands
,
#bigsnook
,
#familyfishing
,
#familyfishingtrip
,
#goodlandflorida
,
#jewfish
,
#livebait
,
#livebaitfishing
,
#marcoislandfishing
,
#marcoislandflorida
,
#naplesflorida
,
#naplesguide
,
#shallowreckfishing
,
#shallowwrecks
,
#snookfishing
,
#southerngentlemenfishing
,
#tripletail
,
marcoguide
,
naples
,
snook