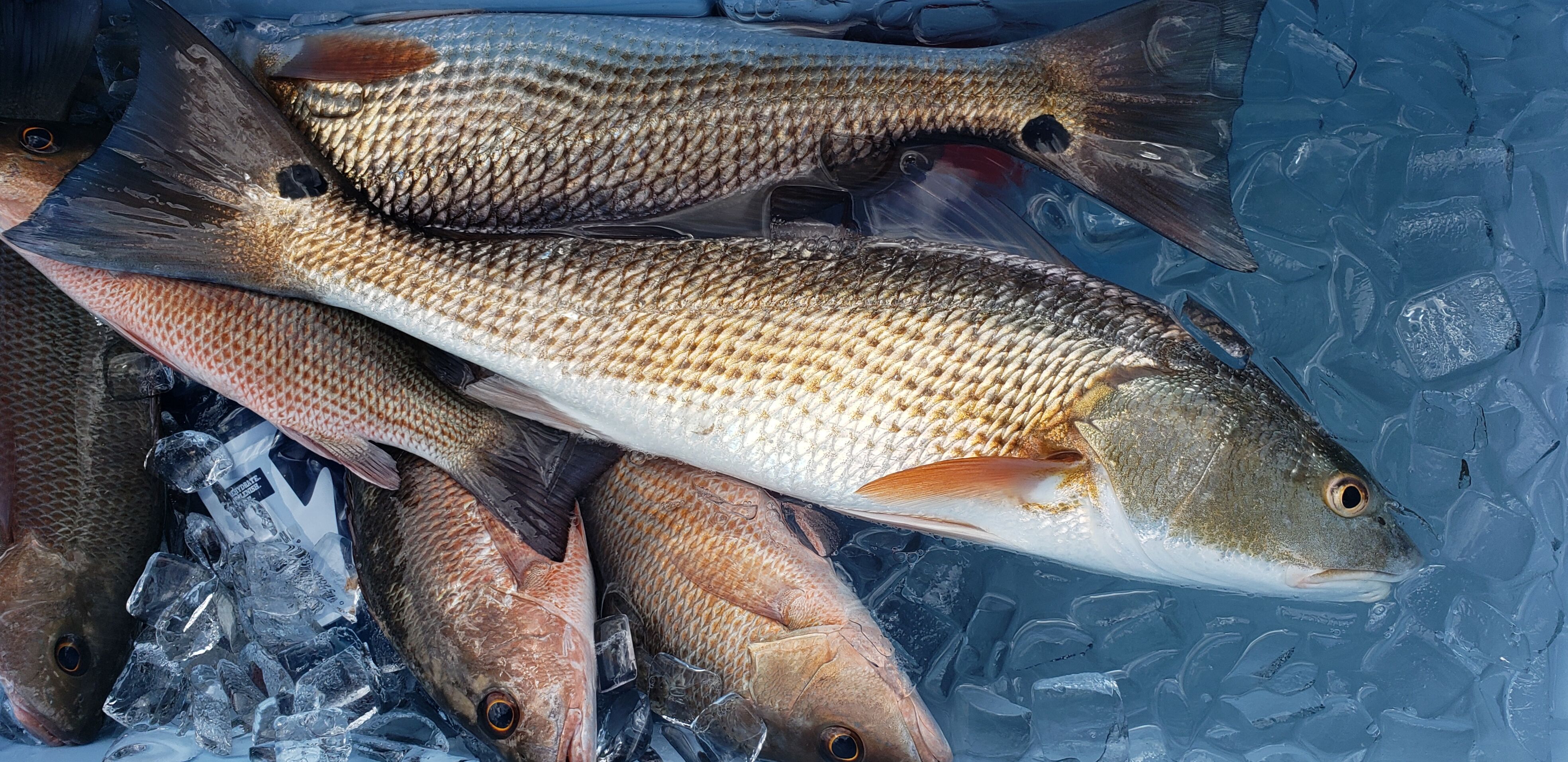 September 16, 2019 12:33 pm
Rafael brought his father in law Craig who was in town from Idaho, out for a nice Saturday on the water. The banter between the two started immediately each time a fish was caught, lost, or heaven forbid, someone caught the hated catfish. Rafael was comfortably in the lead and it looked like Craig was headed for the dreaded 'cat daddy' title for the trip, whem BOOM, he turned the tables with a nice snook, and this pretty redfish. Another redfish later, Craig was in the clear and on top of the competition, and got to enjoy this nice cooler full of fish and a cold beer Saturday eve while Rafael cooked.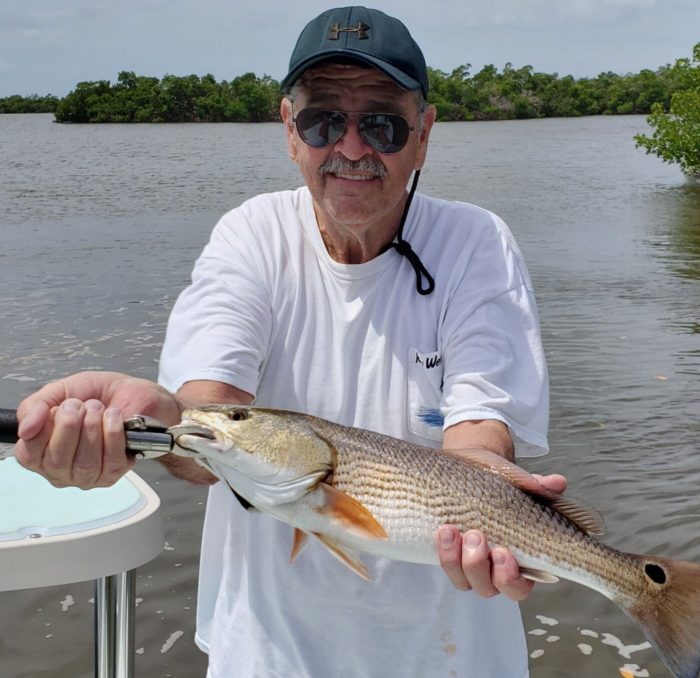 Come book a trip, and let me send you home with some fresh Naples redfish and mangrove snapper! Cleaned and filleted if course!
Captain Tim 239 821 9375