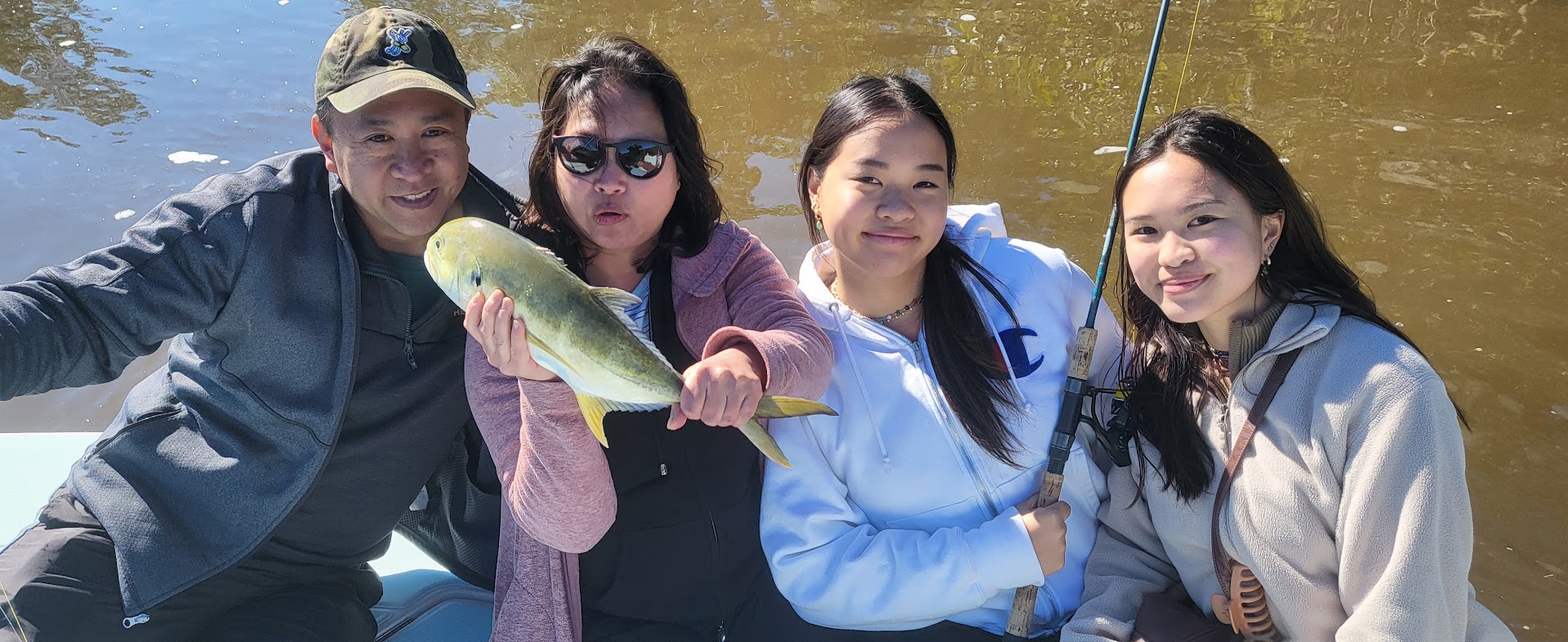 Taking families from out of town, that are beginners at fishing, is always a highlight of my week…Like ol Forrest Gumb said about a box of chocolates, 'you never know what you are gonna get' I seem to always get good ones, and when Oliver from New York brought his wife and daughters out on a chilly morning, I hit the jackpot! Dad didn't like to touch fish, and all 3 girls had very little or no experience catching fish at all, especially in the mangroves lined backcountry creeks and estuaries of SW Fla. So how better to fill the boat with laughs than to have the fish immediately jump on every bait, and fill it with sheepshead, little jacks, big jacks, big mojarra, several nice mangrove snapper, and several un-stoppables…and watch all 3 girls tease dad all morning!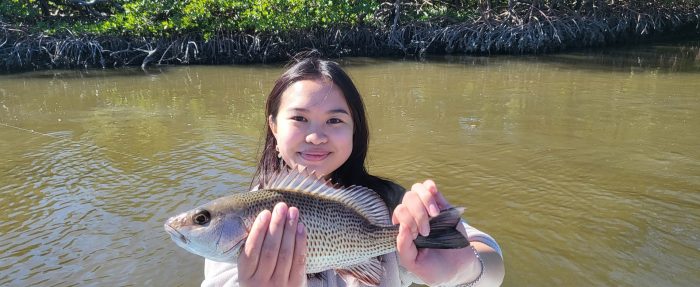 The highlight of the morning was mom hooking a decent jack on a tiny rod and all of us rolling in laughter at the sound effects and excitement as she squealed, yelled, and hollered for help as I coached her, till we scooped it up in the net.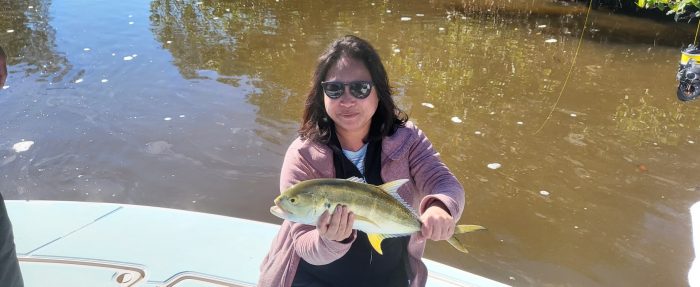 Watching parents and even their college aged children enjoy a cold morning bending rods and laughing together out there will warm the soul and make the weather shine bright! And it certainly makes the challenging winter fishing season rewarding.
#naplesfishingguide#naplesinshorefishing#familyfishingtrip#kidsfishing#naplesflorida#hirealocalfishingguide#inshorefishing#marcoislandfishing#marcofishing#marcoisland#girlswhofish9m
Tags:
familyfishing
,
marcoguide
,
marcoinshorefishing
,
marcoislandfishing
,
naplescaptain
,
naplescharterfishing
,
naplesfishing
,
naplesfishingguide
,
naplesinshorefishing