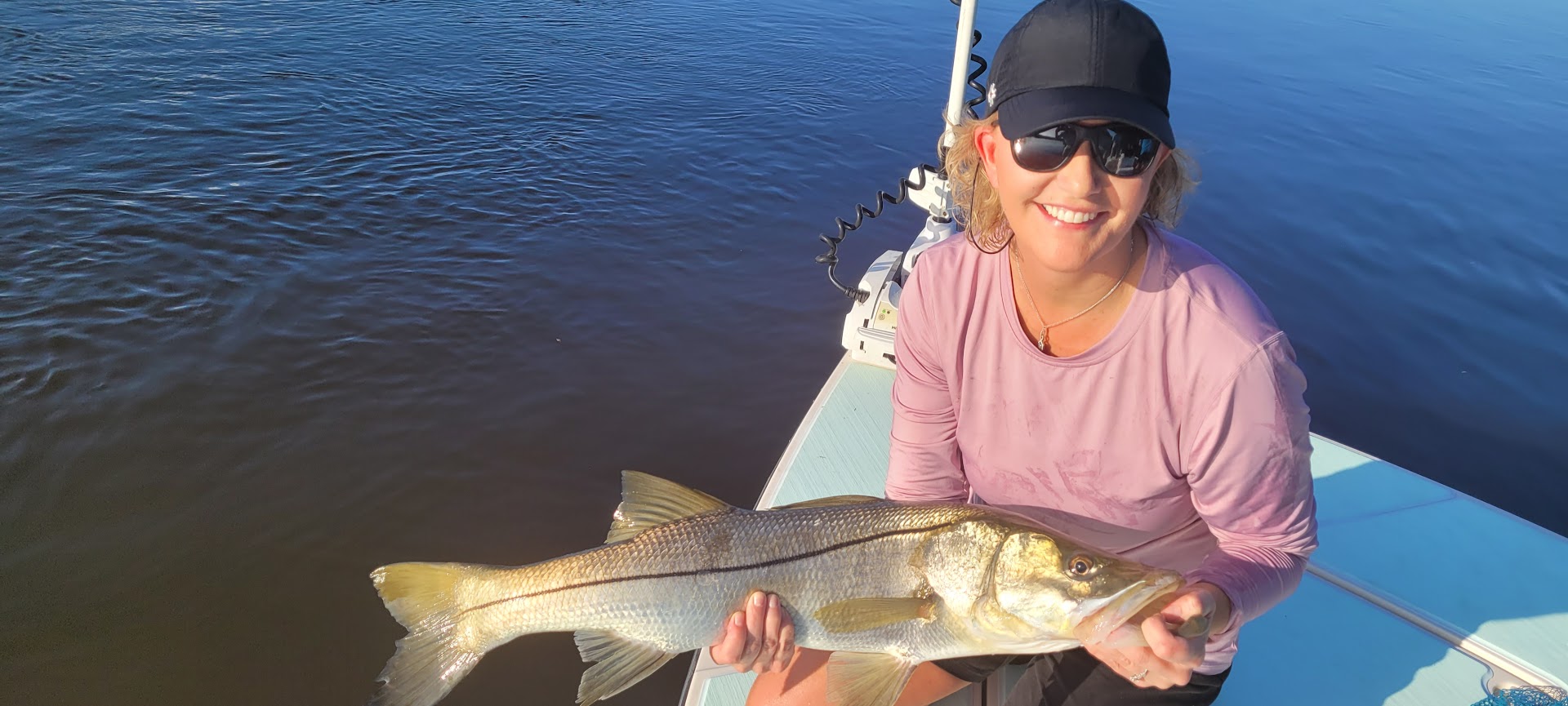 October 19, 2021 12:07 pm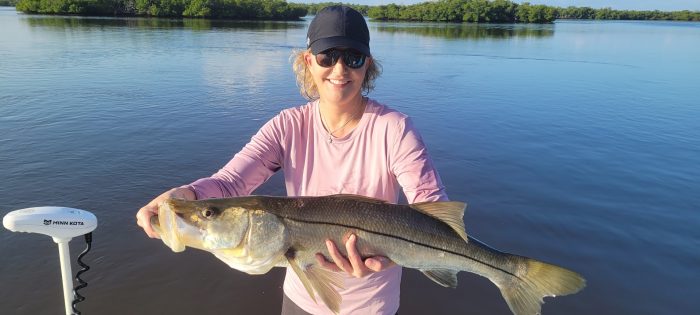 When my old friend Matt Ross @bigkat.26 called me this week and wanted to take his girlfriend Lori and her brothers, Rick and Dave fishing, I was excited! Matt is the coach that taught my girls, and countless other male and female athletes how to hit, compete and win, in a colorful aggressive style that is unparalled! Good gracious, the Naples fish jumped on us from the first cast, to the last cast, starting with a freight train 38 inch snook for Lori, and then multiple fun sized tarpon, mid sized snook, gag grouper, and a pile of phat mangrove snapper for the cleaning table. For me it was a chance to coach the legendary batting coach himself.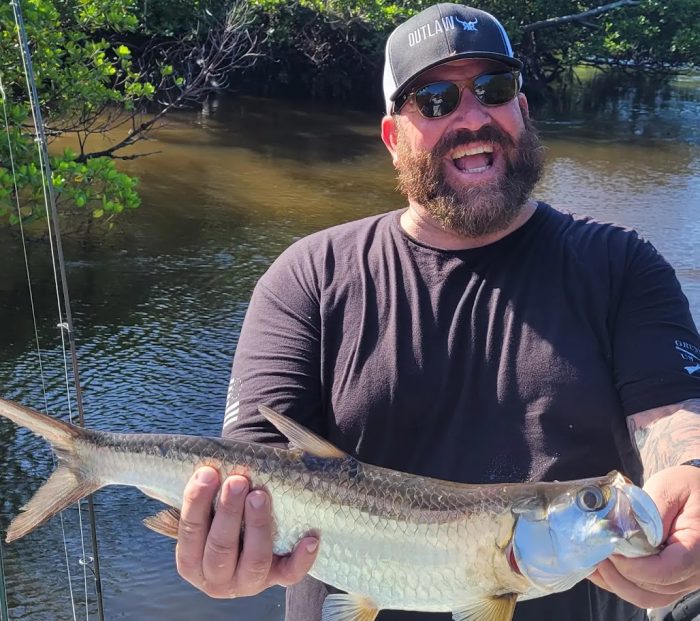 After watching him yell at my kids, me, and everyone else's kids, for years as he turned kid after kid into ball crushing monsters at the plate, it was a blast. Girls or boys, they learned to hit like a man. Well today, Matt learned to set the hook like a man🤣🤣 and the banter digressed. We laughed, told stories, and shared the old analogies, that anyone who has fished with me hears. 'Hold your rod up stand tall, and be ready to punch that fish in the face' 'don't let that little fish beat you, stare him down and show him who's gonna be boss' 'get off my boat if your scared to hold that little fish' and on and on…all funny stuff I gleaned and spun from watching Coach turn girls and boys into confident aggressive ballers at the plate.
Well by the end of the day, after a slow start, we got his hook set straightened out, his casting swing smooth, and he got his first tarpon, along with a pile of fish. And don't think he wasn't throwing it right back at all of us, as the day was just like a fun grown up day in the batting cage.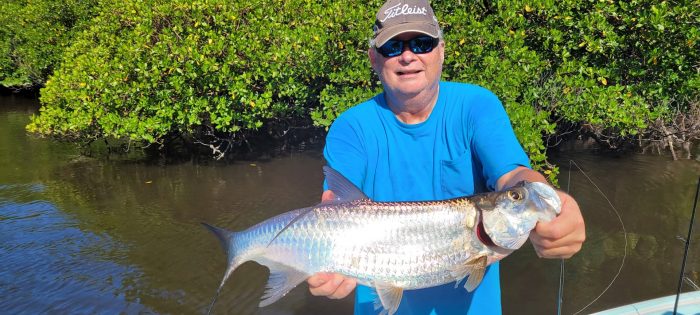 And speaking of coaching, Lori needed none, as she patiently, and stubbornly dug in on that big snook, constantly dipping her rod down deep when it dogged under the boat or into the trees, and smoothly hanging on during the runs, until she submitted it right into the net. Awesome day getting caught up, laughing, and getting into some really nice fish!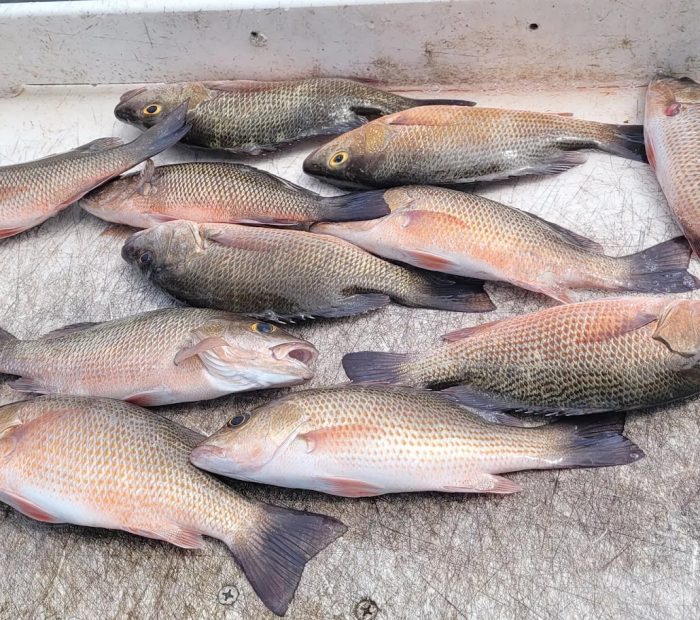 Tags:
family fishing
,
familyfun
,
mangrove snapper
,
marcoguide
,
marcoinshorefishing
,
marcoislandfishing
,
naplescaptain
,
naplescharterfishing
,
naplesfishing
,
naplesfishingguide
,
naplesinshorefishing
,
redfish
,
snook
,
tarpon