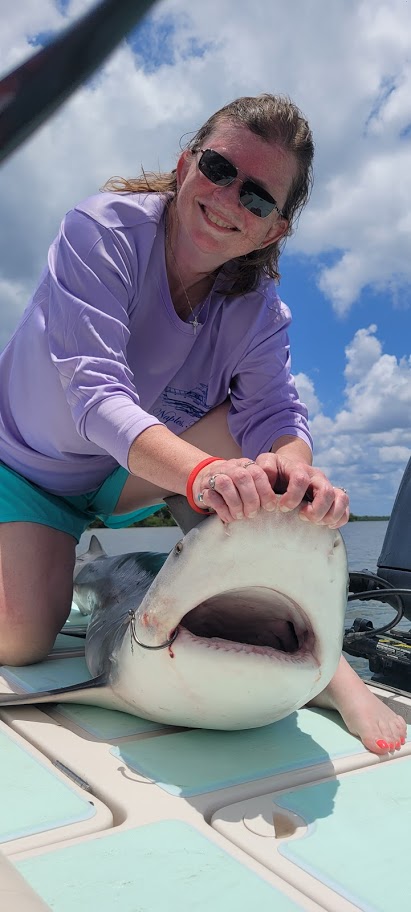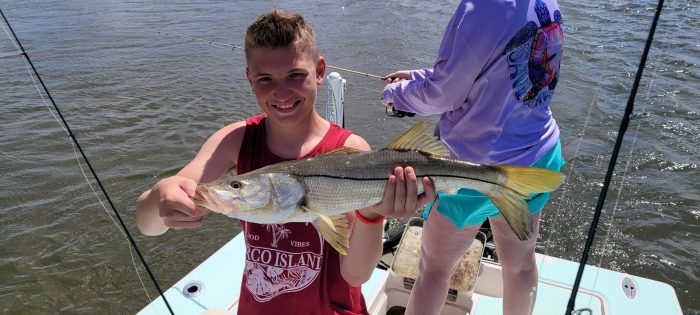 Had another fun-fill, exciting, fish catching, laugh filled, rod bending day, with my super fun returning clients James, Sharon and AJ from the hills of Tttennessee down here for their annual fish fest with Captain Tim!
We took a load of bait from Naples to Marco, all the way down into the 10,000 islands and crushed 35 to 40 snook, with a couple of em slots (legal to keep during season), trout, a mess of snapper, jacks, and then it was shark day.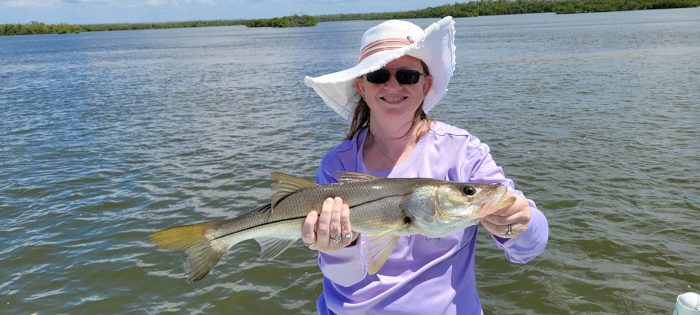 We caught one chunky little lemon in Marco, but pulled out the big sticks down south and Sharon overpowered a nice bull shark all on here own, and James muscled in a nice lemon shark, both bites within 10 minutes if putting out the baits.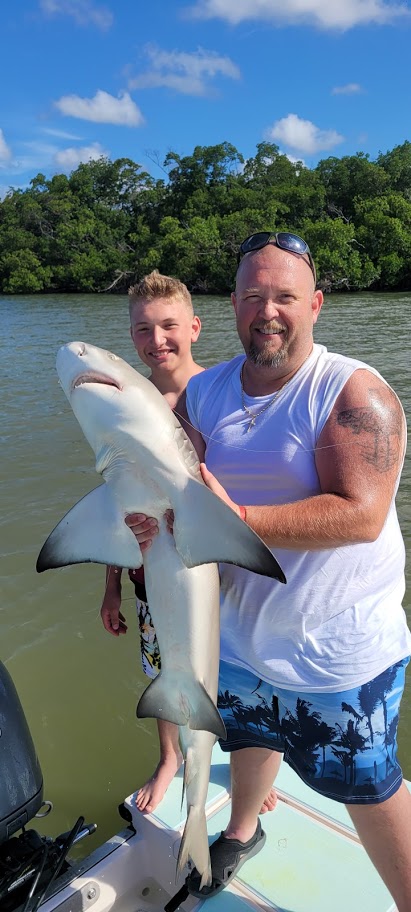 I always love fishing with these guys and Sharon is a testimonial to a father that taught his girl how to fish, every time she picks up a rod, easily outfishing the other two again lol.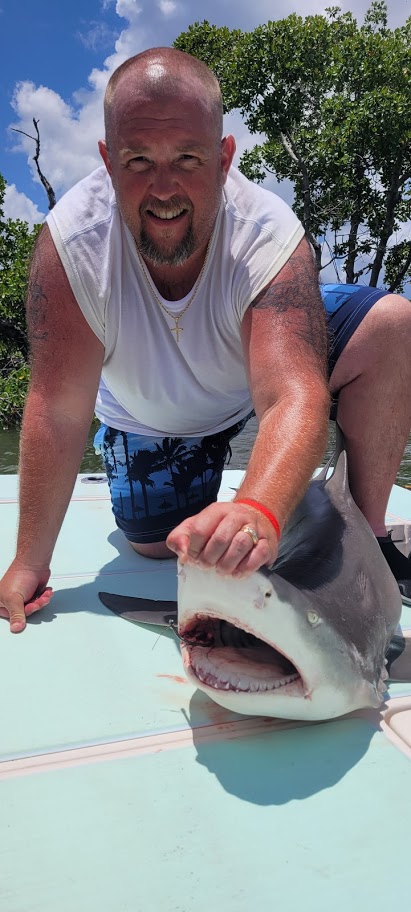 Last year it was big ol jewfish, snook and reds, this year we added sharks to the equation. Can't wait to see what the next trip down is gonna stir up!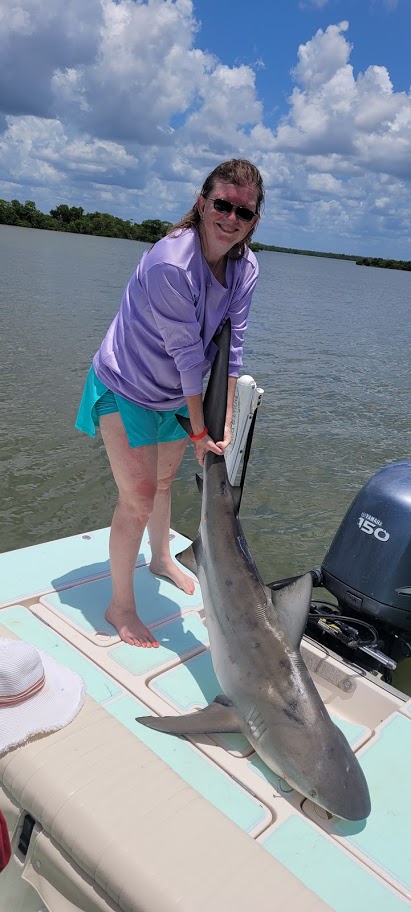 Tags:
10000 islands fishing
,
10000 islands florida
,
family fishing
,
marco charter fishing
,
marco island
,
marco island fishing guide
,
marco island inshore fishing
,
naples charter fishing
,
naples fishing
,
naples fishing guide
,
naples inshore fishing
,
shark fishing
,
sharks
,
snook
,
snook fishing
,
southern gentlemen fishing