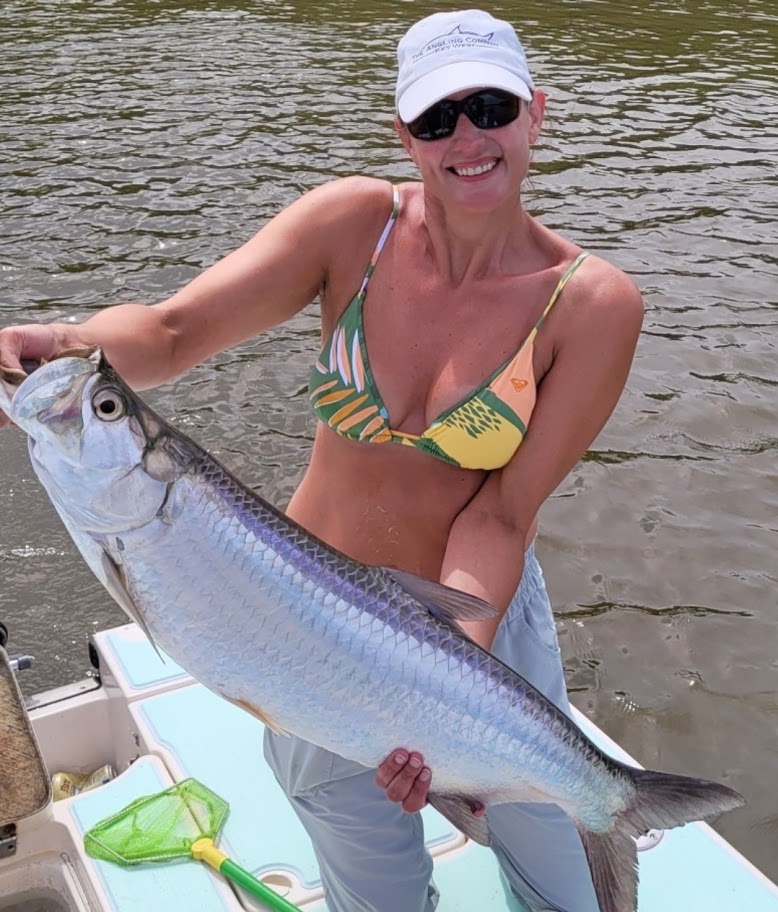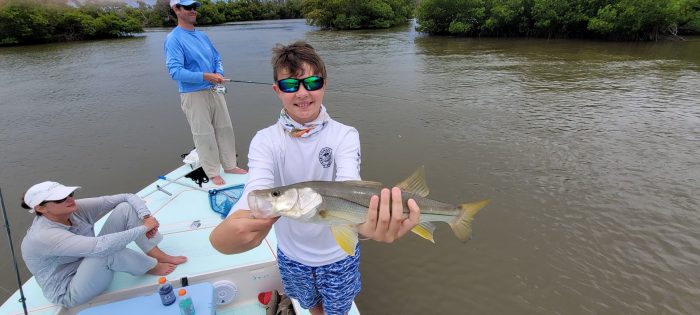 Pete, Christy, LP and Willie have been fishing with me each summer since I started this thing…we always have a blast and catch em up…but this morning was on fire!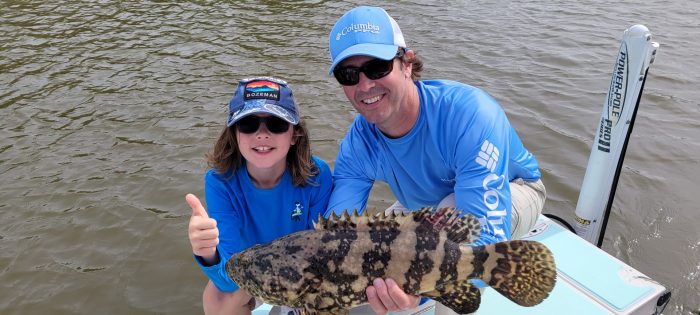 Loaded up on fat Marco bait and headed down into the 10,000…against the dark water backdrop and tarpon rolling everywhere, the day started off innocuously enough, with 4 fat jewfish to warm up the boys and some keeper snapper…then like a light switch the fish turned on…at one point we had a fat 31 inch redfish twisting and ripping drag on one side of the boat, and a 50 pound tarpon exploding over and over off the back of the boat, and this excitement went on for 2 hours…fat reds, snook, jewfish, tarpon snapper, and even a coupla jacks had us worn out and realizing that mom only needed a trout for her grand slam.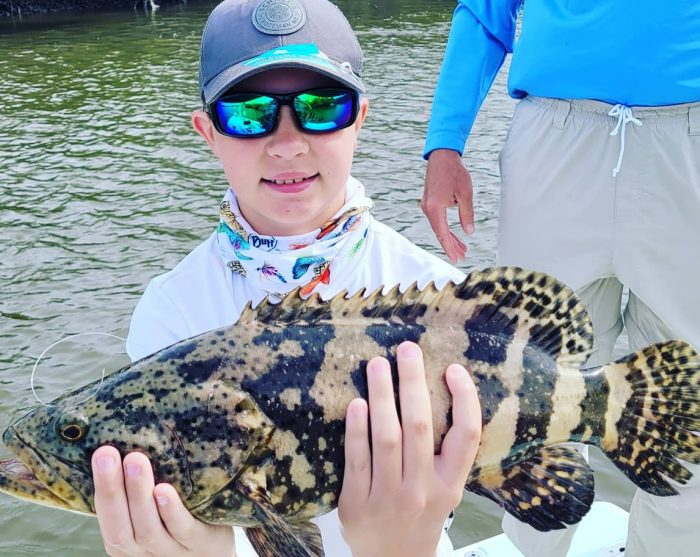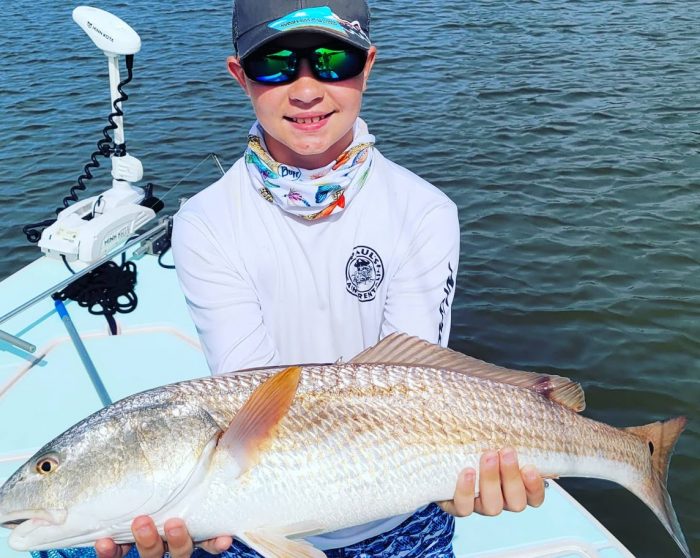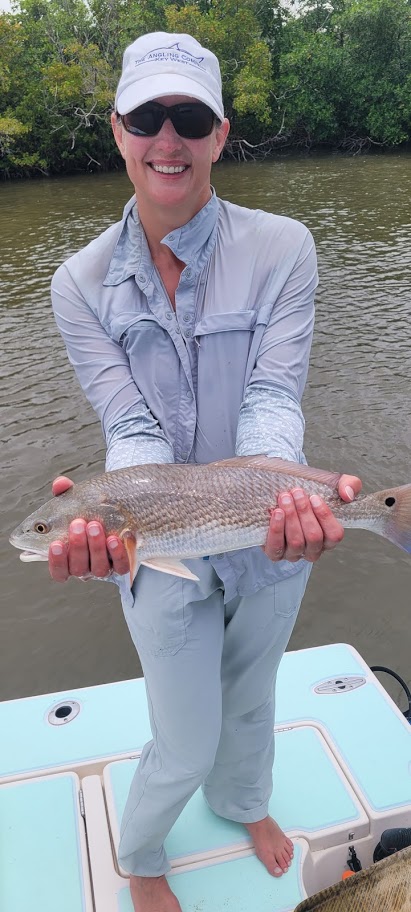 Well, 10 minutes of a popping cork with a little pilchard out in the channel, while the kids and dad ripped more snook from the shoreline, and down went the cork. Waitaminute! The little rod bent, drag ripped, and out of the water explodes a giant snook! Now Christy has had some dubious past luck on the snook, so her face was wrought with excitement and fear every time this big ol snook, that thought it was a tarpon, blew into the air, and ripped drag towards the mangroves. But this time, there would be no pain. The beast made a few swings under the boat, but Christy dipped her rod deep and followed it around the boat and finally, it relented right into the net! Boom, 36″ and her personal best. No trout, no grand slam, but over 6 jumped tarpon, one in the boat, a couple of near misses, big reds, jewfish, and big snapper made it matter naught.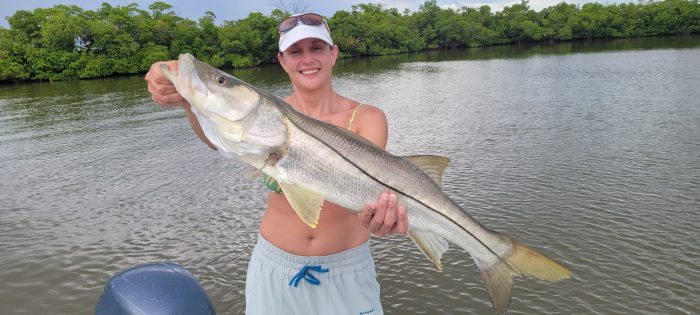 Only thing left to do was honor this day with Waylon Jennings on the stereo, an icy cold Coors, and a sweet ride through the jungles back up to Marco, with 2 happy boys, refueled with another year of stories!
Tags:
10000fishingguide
,
10000islands
,
10000islandsfishing
,
familyfishing
,
familyfishingtrip
,
goliathgrouper
,
jewfish
,
kidsfishing
,
marcoinshorefishing
,
marcoisland
,
marcoislandcharterfishing
,
marcoislandfishing
,
momsfishing
,
naplesfishing
,
naplesfishingguide
,
naplesinshorefishing
,
redfish
,
redfishing
,
snook
,
snookfishing
,
takeakidfishing
,
tarpon
,
tarponfishing
,
womenwhofish