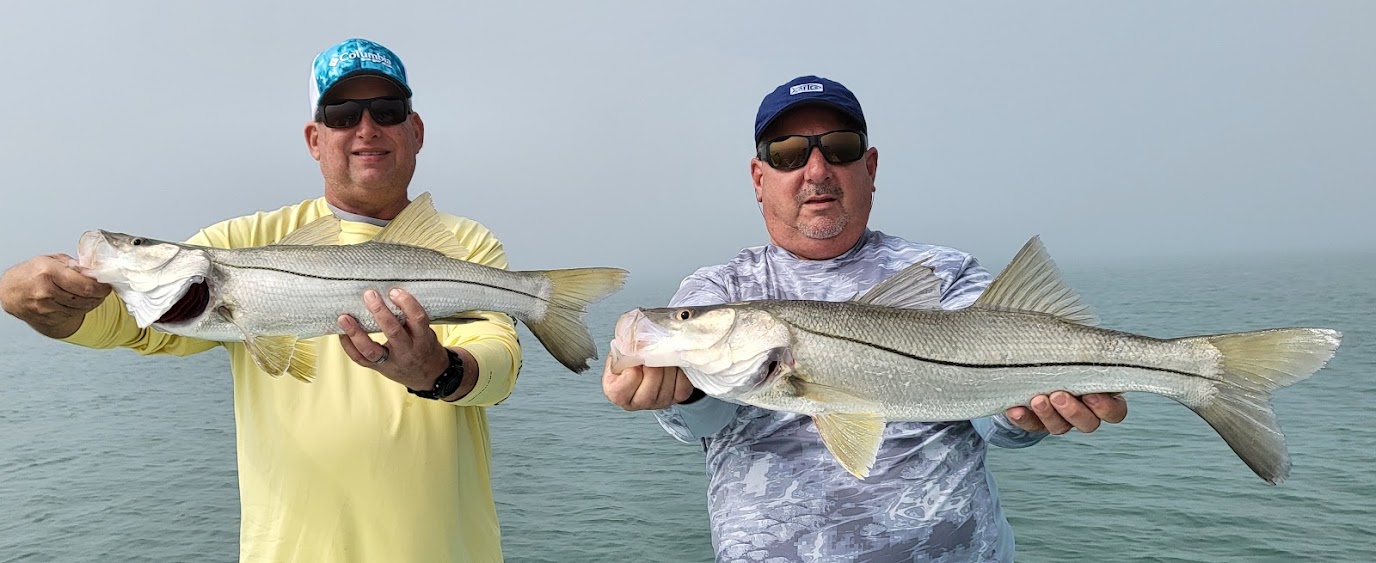 When old friends team up for a day on the water together, I absolutely love getting to be the referee!
Had two all day trips down south this past week, in between all the Naples trips, with two different pairs of old friends that had 30 years of fishing between them. We put a beat down on a pile of snook of every size, including a dozen snook in the mid slot size range ) slot snook are 28-33″ long and are 'keepers' when season is open). Also the jewfish (golaith grouper), gag grouper, big snapper, little snapper, big jacks, little jacks, along with countless laughs and stories, make the nice long days plying the backcountry of the 10,000 Island Wildlife Refuge go by so quickly.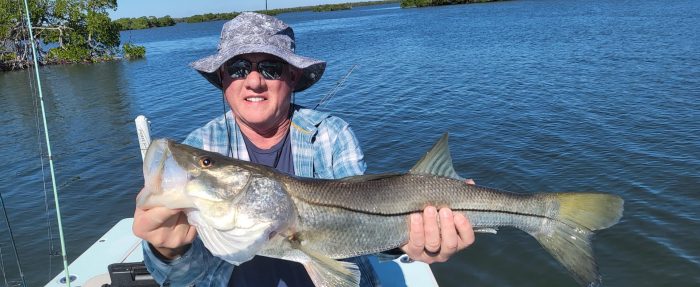 Frank and Marvin from Kentucky got it started with and old testament, and snooky beat down last weekend before the front. I filled up my last box of Goliath grouper samples for the on-going research for the state with all the nice jewfish those two dragged out of the mangroves, before we settled into a springtime like, 30 plus snook stomping,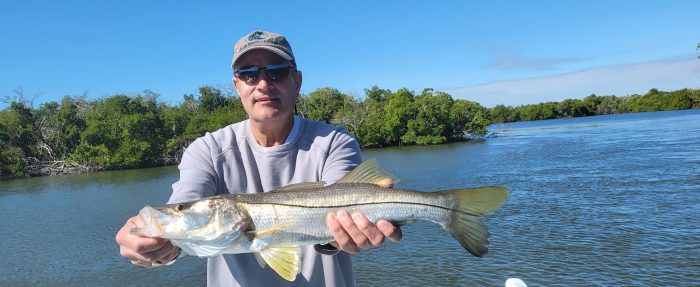 that ended with a truck of an upper slot that jumped all over Marvin's bait, and ripped off drag burning run after run on the ultralight Florida Fishing Products and Bull Bay tackle we were using before we finally hoisted it up for a pic.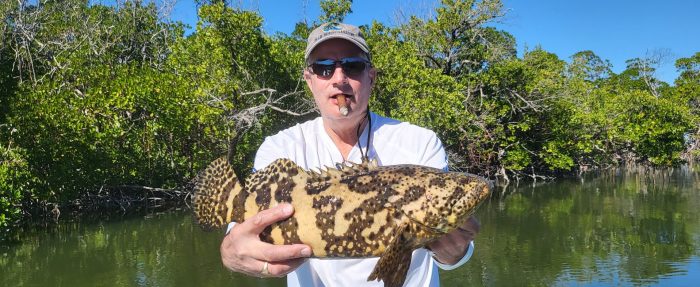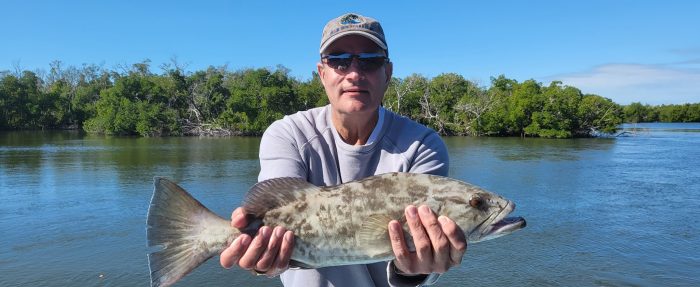 Keith and Mike continued their 30 plus years of adventures together by spending a foggy balmy snook busting day, again, deep down in the southern reaches of the Refuge, and these two went double digit on slot snook, along with all the usual suspects, as they put on a casting show as we rode the incoming tide along the deep edges and oyster bars.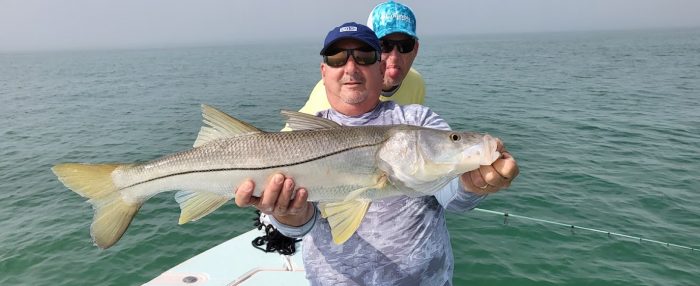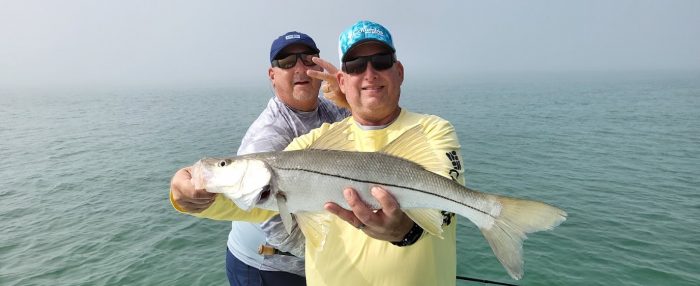 In-between these snook-fests down south, there have been some awesome family days up in Naples, and Marco that have been putting on the smiles, and bending rods. It's wintertime in South Fla and every day brings fresh new faces and a fresh set of fishing adventures!
#naplesfishingguide#hirealocalfishingguide#snookfishing#naplesflorida#marcoisland#marcoislandfishing#marcofishing#10000islandsnationalwildliferefuge#jewfish#livebait#naplesinshorefishing#inshorefishing#localfishingguide#southerngentlemenfishing
Tags:
familyfishing
,
golaithgrouper
,
jewfish
,
kidsfishing
,
marcoguide
,
marcoinshorefishing
,
marcoislandfishing
,
naplescaptain
,
naplescharterfishing
,
naplesfishing
,
naplesfishingguide
,
naplesinshorefishing
,
redfish
,
shallowwrecks
,
snook
,
snookfishing