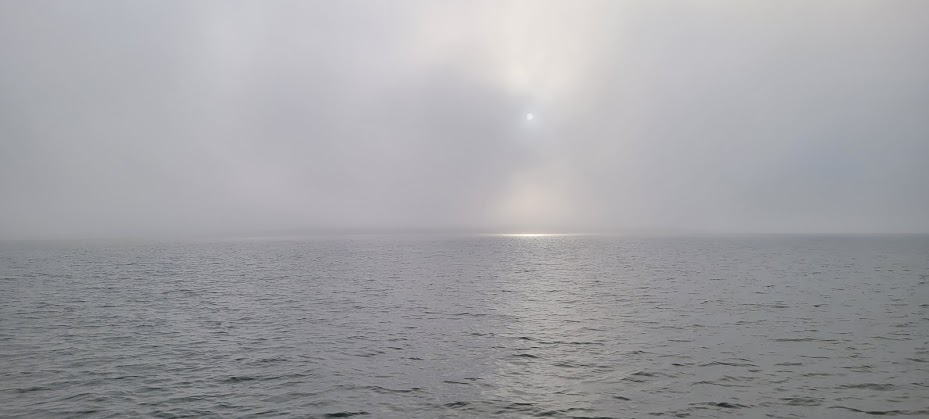 February 22, 2021 2:52 pm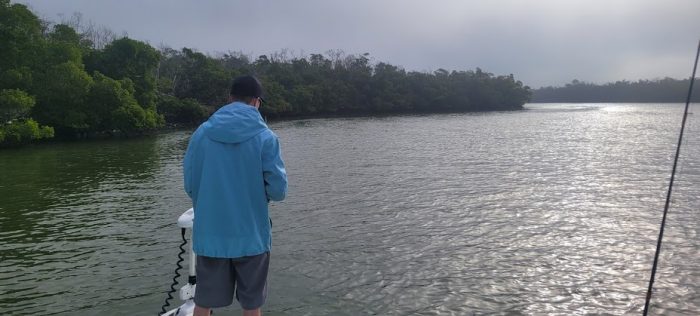 A day that started out with a mystical ride down through the fog, so thick, it was beading and dripping off my sunglasses and bald head as we rode, transformed into a spectacular presentation of fish, wildlife, and bright blue sunny skies, that make the backcountry waters of the 10,000 islands and Everglades National Park one of the special places on the planet. Fishing wise, on the morning trip,, Rhett from Idaho caught 11 different species of fish, including redfish, trout, snook, jack crevalle, mangrove snapper, lane snapper, jewfish, ladyfish, catfish and even lizard fish, for his first on all 11, and a nice tidy slam.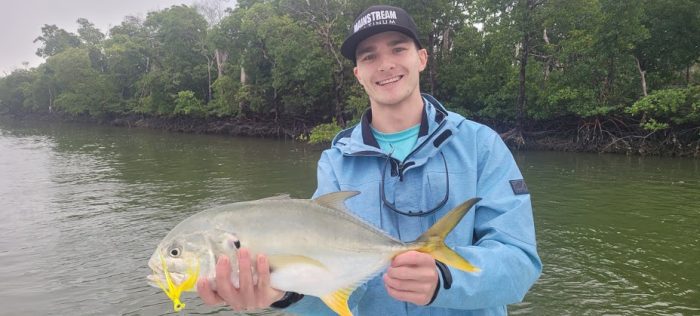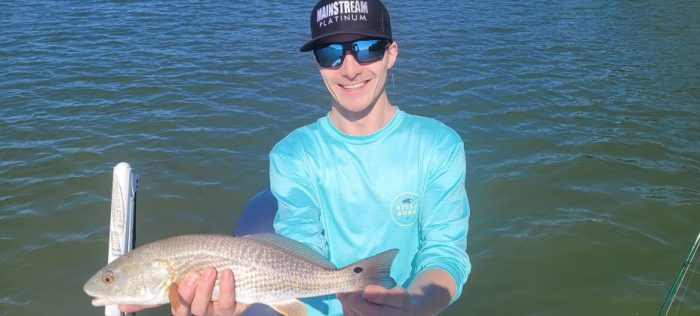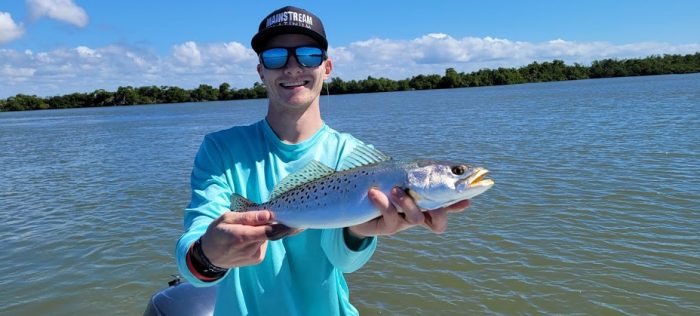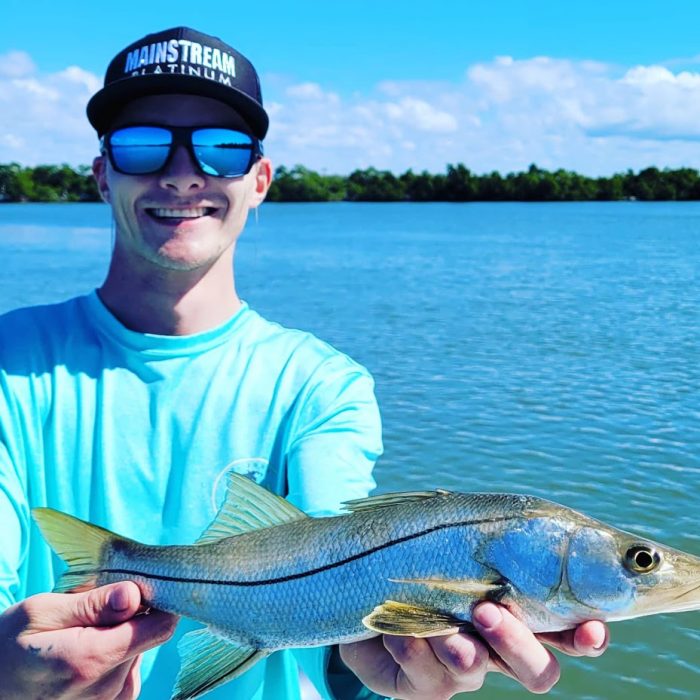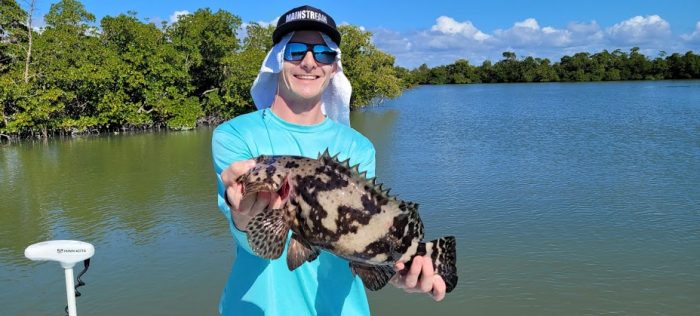 During the process, we saw several manatees (one which actually raised its tail completely clear of the water as we were skimming across the flat it was on, like a natural Manatee Zone sign), raccoons foraging at low tide,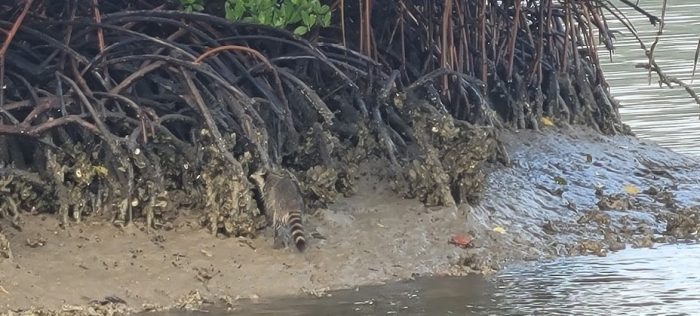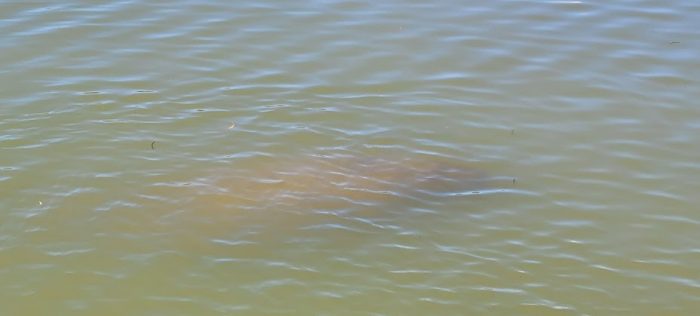 baby raccoons swimming from island to island, dolphins, countless birds, even caught a tern, and wrapped the trip up with some nice trout fillets at the cleaning table. Had a sweet 3 hour afternoon trip with Ryan and his Father in Law, and 5 yr old son, from Pennsylvania, and worked a little harder for fish, but still ended up with a load of snapper at the cleaning table and bent rods on some big Jack crevalle, and ladyfish along the way. But to cap off the day, the animal life, and the sunset ride home, we rolled up on an 8-9 foot Tiger shark cruising along on the surface without a care in the world, in the setting sun. (Go click the Instagram post below for a link to the cruising shark)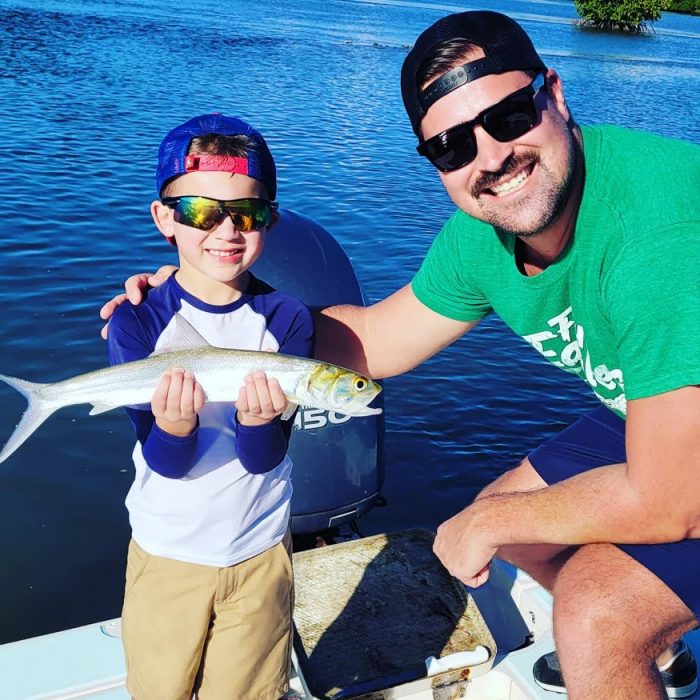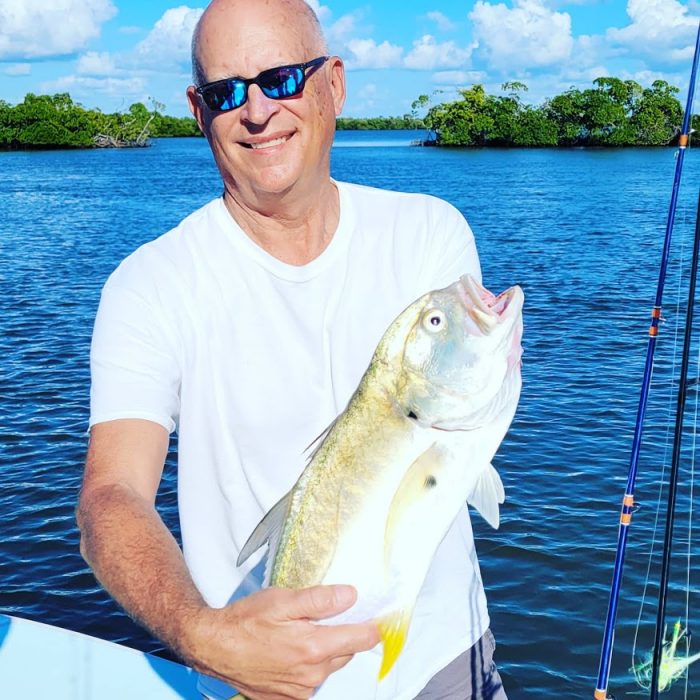 There is something about the fearless aggressive confidence of a Tiger shark that always makes me wonder how more folks don't get bit!! Sometimes these type of days on the water go way beyond the fish counts, cleaning table, or trophies, when Mother Nature, all of her wildlife and weather, erupt like this, in full display for the customers, even causing me to just sit back and go 'wow'!

#naplesflorida #naplesinshorefishing #naplescharterfishing #kidswhofish #kidfishing #naplesguide #marcoguide #marcoislandinshorefishing #10000islandsfishing #10000islandscharters #marcofishingcharter #tigershark #redfish #sunset #southerngentlemenfishing #snookfishing #slam #mothernature #sharks
Tags:
10000islands
,
10000islandsfishing
,
backcountry
,
familyfishing
,
familyfishingtrip
,
fishingtrip
,
kidsfishing
,
marcofishingguide
,
marcoguide
,
marcoislandfishing
,
naplescharterfishing
,
naplesfishing
,
naplesfishingguide
,
naplesflorida
,
naplesguide
,
naplesinshorefishing
,
nature
,
redfish
,
sharks
,
snook
,
southerngentlemenfishing
,
spottedseatrout
,
tigersharks